Push &nbsp To &nbsp Call &nbsp Us
Lock Surgeon Mobile Door Repair Adjust & Fix Edmonton
Edmonton Home and Business Mobile Door Repair
---

---
Professional Repair Expert Installation
Lock Surgeon brings years of experience to every job site. Lock Surgeon's team of door service technicians take on a large variety of door repair problems daily. This focused effort means Lock Surgeon servicemen bring fast mobile door service and professional door repair solutions to every Edmonton door project worked on. Whether because of door wear and tear or door renovations, there are times doors need to be repaired or replaced. Lock Surgeon's mobile door repair and replacement team will work with you to ensure that you get the right door replacement product to suit your needs. Call our mobile door repair dispatch centre to book your door repair anytime.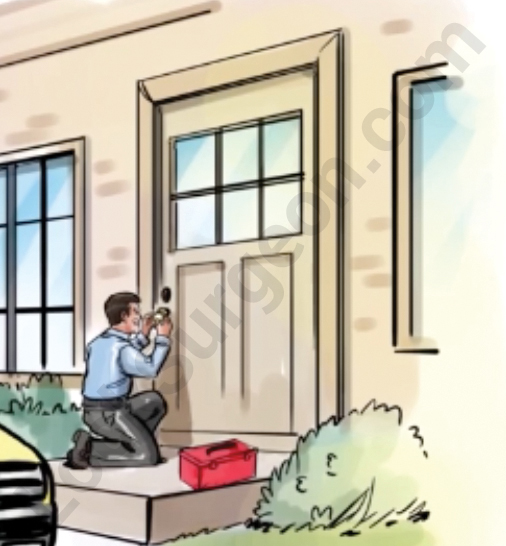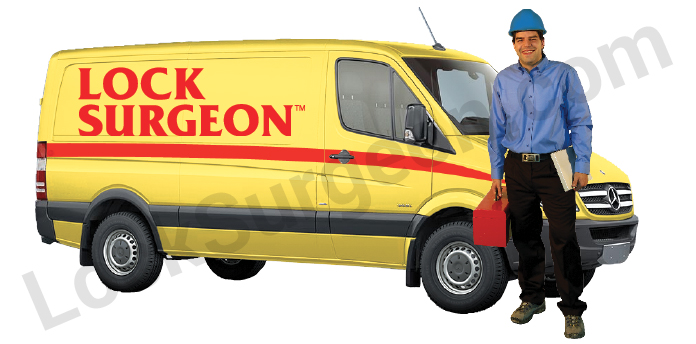 ---
Mobile Door Repair, Door adjustments, Home or Commercial
Lock Surgeon will repair and replace doors and hardware! Doors break down, door hinges wear out or door weather strip needs replacement. It's time to get Lock Surgeon to repair or replace your door and door hardware. Lock Surgeon's mobile door repair service staff will come right to your Edmonton job site. Lock Surgeon's handyman mobile door repair service providers work with and for insurance companies, property managers, realtors, apartment complex management, warehouse managers and maintenance teams to solve their door repair and replacement challenges.
Door repairs are not a problem. Door security upgrades? Lock Surgeon does that. Steel, wood, glass, metal and store front maintenance is Lock Surgeon's specialty. If it's door repair and replacement or door maintenance, it's got to be Lock Surgeon.
House Doors
Patio Doors
Garden Doors
Garage Doors
Office Doors
Glass Doors
Commercial Doors
Double-door exits
Fire Exit Doors
Warehouse Doors
Stairwell Doors
Storeroom Doors
Emergency Exit Doors
Automatic Doors
Door Closures
Door Openers
Door Hardware
Door Security
Wood, Steel, Glass Doors
Handicap Entrance Doors

---
Door Repair, Installation & Replacement Edmonton
Lock Surgeon Edmonton has fully stocked mobile service trucks that are able to complete your door repair quickly to meet your home or business needs. If the door parts needed to repair your door are not on Lock Surgeon's mobile service truck, the part will be ordered and your door repaired thereafter.
Mobile Door Repair
Break-in Door Repair
Custom Sized Doors
Stock Sized Doors
Door Glass Replacement
Entry Systems Adjustments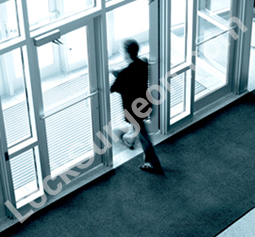 ---
Door Maintenance & Repair Edmonton
Several different components of your entry system wear out or break. All our Edmonton mobile door handimen service repair personnel are trained to repair and replace all makes and models of door, door hinges, latches, strikes, door leaves, door frames, door closers, panic bars and access control devices, can be worked on, fixed or repaired. Lock Surgeon's team of door specialists work with inusrance companies, realtors, property managers, maintenance managers, fire and flood service providers, disaster service providers throughout the Edmonton area.
Mobile Door Repair
Door Weather Strip
Door Hardware
Door Reinforcements
Door Handiman Solutions
Door Frame Adjustment
Door Frame Replacement
Door Hinge Repair & Replacement

---
Custom Door Installation and Repair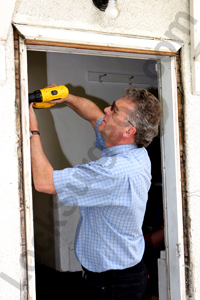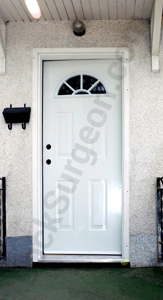 Old, broken doors are removed and disposed of.
Because building codes have changed often in the last 80 years or so, replacement doors are custom built to match your building's wall thickness, frame width and height requirements.
Old doors are replaced with new, insulated steel doors to meet today's standards.

---
Edmonton Commercial Door Repair & Replacement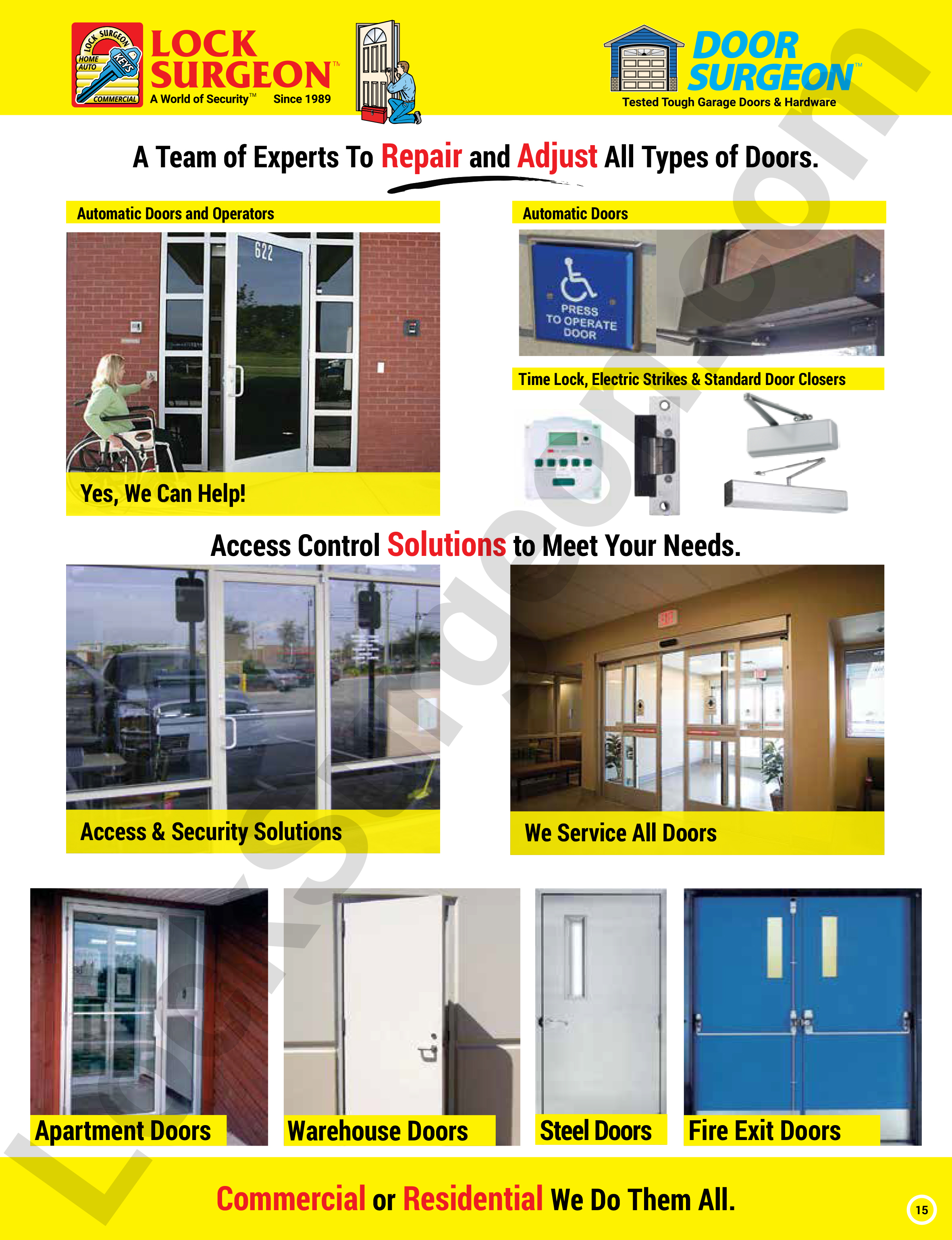 Commercial, storefront, office, apartment and warehouse doors
Business doors need to be operating properly and safely. Door maintenance and repair is important. Lock Surgeon and Door Surgeon Edmonton provide mobile door service. We come on-site to deal with automatic handicapped doors, time locks, electric strikes, standard door closers, sliding bypass doors, fire rated commercial doors, apartment doors and general access doors.
---
Edmonton Residential/Home door repair and replacement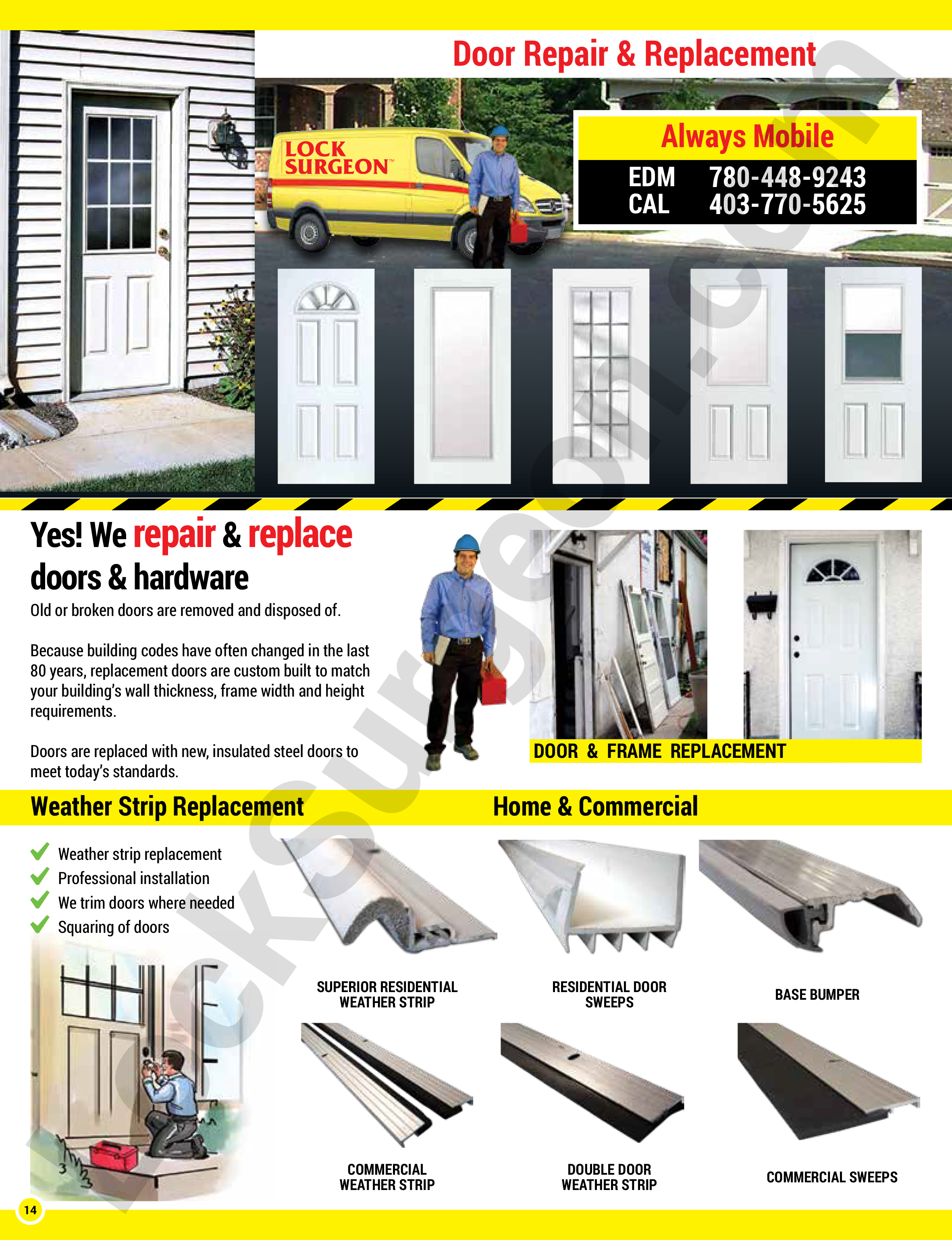 Lock Surgeon Edmonton repairs and replaces doors, handles, hardware and weatherstripping
Edmonton home doors get old and need to be upgraded. At times door frames breakdown and need to be replaced. Lock Surgeon has trained door technicians that can match your current door needs to your past door dimensions. Custom doors and frames are what Lock Surgeon does. Full glass, part glass or half-moon windows in doors are all available. Replacement weatherstripping, secondary weatherstripping for home or business doors are in stock. Our door technicians can trim your door, square your door and adjust your door.
---
Follow these links for related pages
---
Door Repair Products - 1 min
Repair Doors With These Door Reinforcement Options.
I'm going to introduce you to a reinforcement product that we use just like I said for that door being broken or the door slab being broken, theres what we call a door saver or door wrap, and you can see from the picture here how that goes on and you can see below we're repairing typically a door that has been broken into at a home, or office or a warehouse if they are wood or masonite and putting that wrap on. We'd rather do that before they are broken so that we are not dealing with broken doors. They come in different shapes and sizes and the do make them for typically for a door that has specific door sizes or holes or back-sets.
The Bolt Buddy is usually used in a residential situation, but have been used in commercial settings as well. This is a great unit, we've been using them for 25yrs to secure doors both residentially and commercially, we're not talking about the deadbolt or the viewer, we're talking about this bit of steel that reinforces the edge of the door or that bit of steel that is reinforceing both sides of the frame, so if someone is trying to kick it in the can't because it's all been reinforced.
---
Door Security Hardware - 2 min
Warehouse Security Door Reinforcements
We carry high quality commercial security hardware. Mul-T-Lock security hardware and key systems. Door interlocks to prevent crowbar break-ins. Commercial door closures professionaly installed and adjusted. Door handles and glass replacements, anything to suit your commercial door needs.
---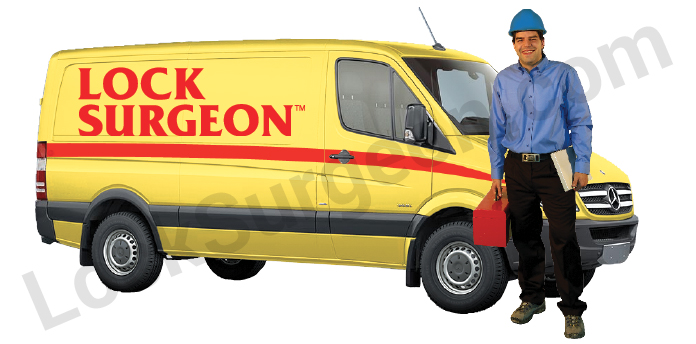 Paul
Paul, seen here standing in front of a Lock Surgeon service vehicle has worked for Lock Surgeon for over 10yrs. Paul is a locksmith that is currently enrolled in the locksmith apprenticeship program. This year Paul will complete his final year and become a journeyman locksmith. His years of experience in a variety of jobs relating to door repair & installation and door hardware replacement and repair give him a solid foundation of experience to apply to all of his jobs. Paul works with a team of other door repair and installation service staff and works under the supervision of a journeyman locksmith. Lock Surgeon is proud to have Paul work with us and is excited about Paul's continued growth in the Locksmith service industry.
---
Mobile Door Repair, Adjust & Fix Services provided to Edmonton and area.
Northeast Edmonton, Northwest Edmonton, Southeast Edmonton, Southwest Edmonton, Millwoods, Terwillegar, Jasper Place, Claireview, Bonnie Doon, Strathcona, Glastonbury, Eaux Claires, Balwin, Pembina, Beverly, Ottwell, Pleasantview, Summerside, Windermere and others.
Also providing mobile door repair service to surrounding Edmonton:
Sturgeon County, Strathcona County, Leduc County, Parkland County
---
Lock Surgeon Door Repair, Adjust & Fix Edmonton Service Centre Shop
Edmonton Door Repair, Adjust & Fix Services Store Location: 17812 118 Ave NW, Edmonton, Alberta, T5S2W3
Store Location Directions:
We are located North of the Whitemud Freeway, south of the Yellowhead Freeway, west of 149th Street, east of the Anthony Henday, on the northwest corner of 118 ave. and 178 st. @ 17812 118 Ave NW, Edmonton, AB, T5S2W3 We are easy to find by driving on 118 ave. as our building is on the north side of 118 ave. and has a giant padlock on the roof.
17812 118 Ave NW, Edmonton, Alberta, T5S2W3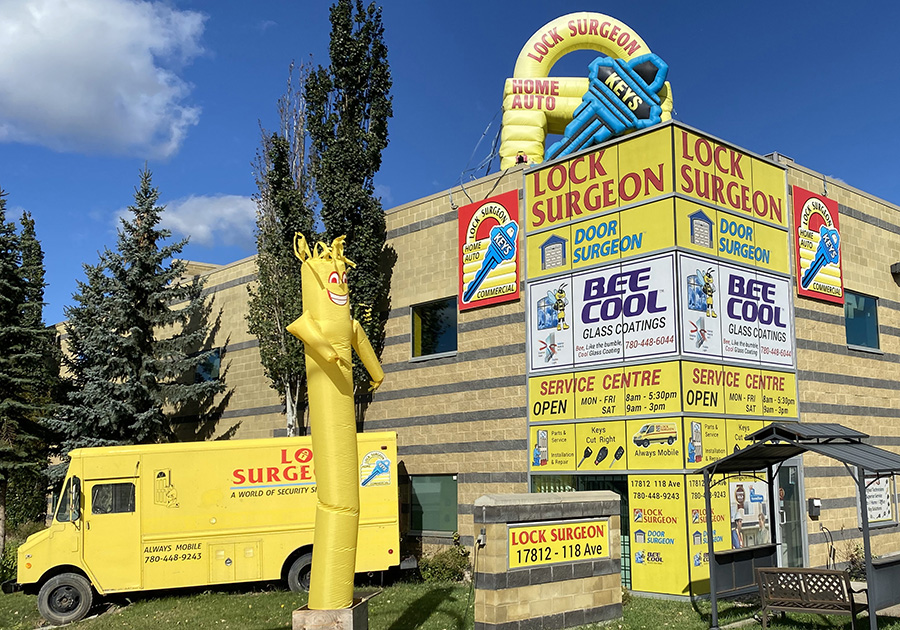 17812 118 Avenue NW, Edmonton, Alberta, T5S2W3
---
Click the link to find a location or service provider nearest you:
---
WARRANTY
Sometimes Things Happen
No one likes it when things go wrong, no one more than us, but if it does check out our Warranty
---
A World of Security™
Home of the Giant Padlock!
---