Lock Surgeon Key Cutting Copy Duplicating Edmonton
Today's locks are more technology advanced than ever before. Lock Surgeon's sales, service and key cutting centre has the latest key cutting machines that are calibrated regularly to ensure you get a perfect key copy. Lock Surgeon's locksmiths are able to copy keys, make a new key from a broken key, and duplicate large volumes of keys. Lock Surgeon can also make keys to file cabinets, foreign and domestic cars, truck, boats, show cases, mailboxes, tool boxes and more. Lock Surgeon Key Cutting Copy Duplicating Edmonton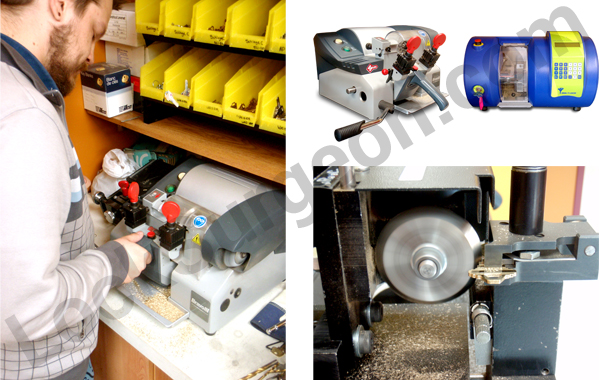 Push for Map Directions
1000s of keys ready to cut
For the largest variety in keys and the best in locksmith service and equipment, visit Lock Surgeon's service centre at 17812 - 118 Ave, or 5738 - 75 St. in Edmonton. Lock Surgeon sales and service key cutting centres stock a large variety of old and new keys for key cutting, key duplicating or code cut keys to meet your needs. Broken keys can be copied, missing keys can be replace.
Visit one of Lock Surgeon's service centres or call to have a Lock Surgeon's 24hr mobile service truck provide you with vehicle open-ups or residential open-ups. Lock Surgeon's sales and service centre is your source for key cutting and key copying in Edmonton.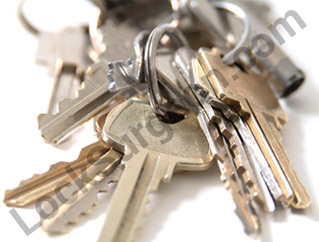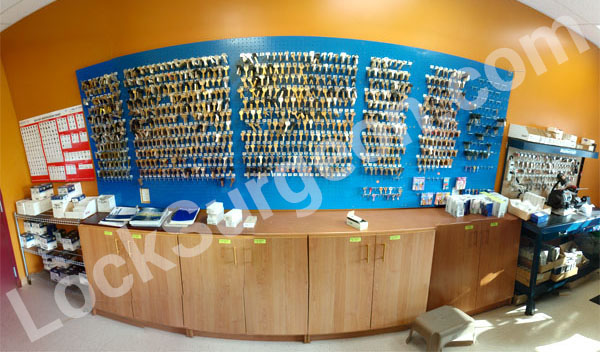 ---
Keys Cut for thousands of locks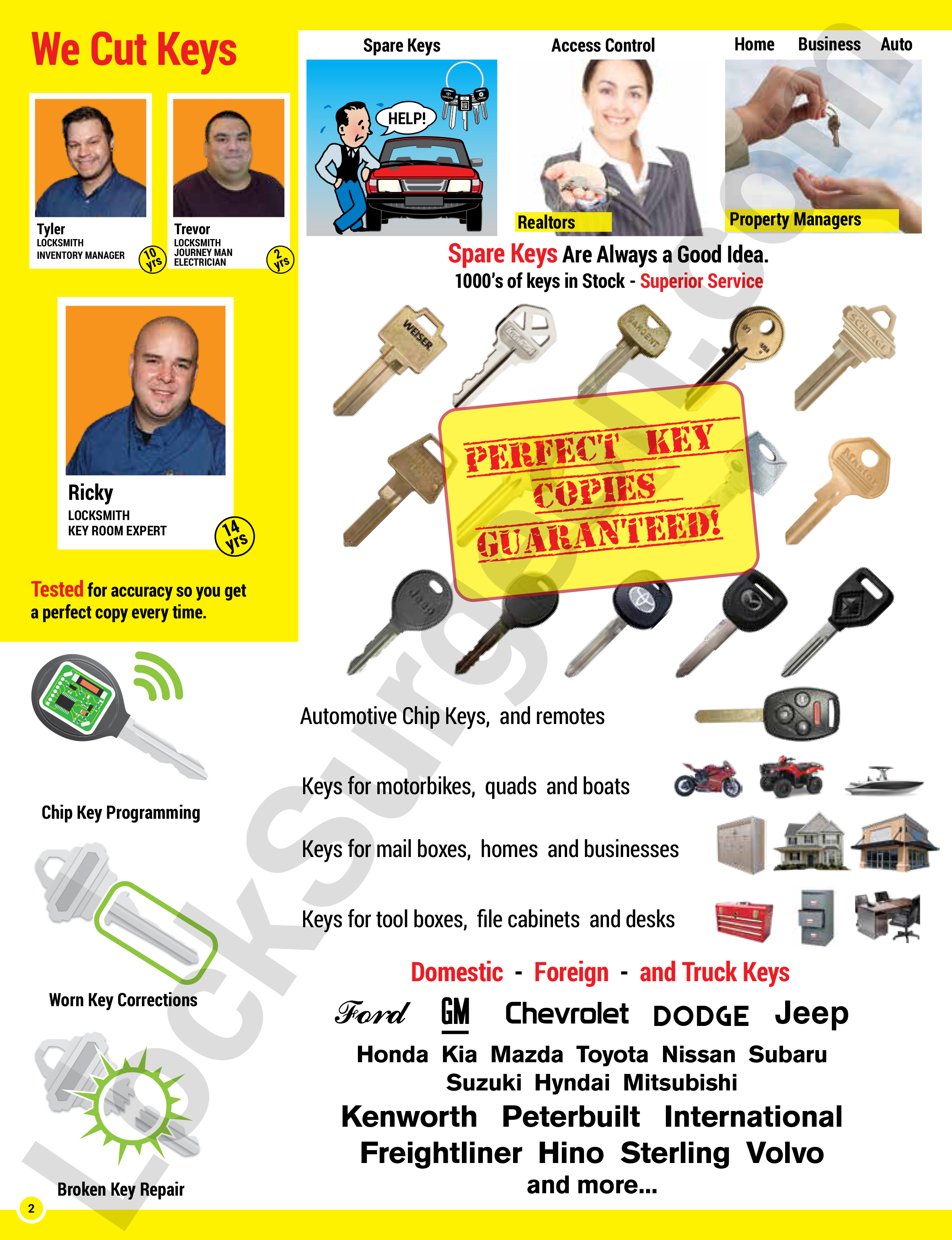 We cut thousands of keys. Automotive chip keys, Truck keys, Key FOBs and remotes, Sidewinder keys and Security Keys
Lock Surgeon's key cutting centre can cut automotive chip keys, keys for motorbikes, quads and boats. Keys for mail boxes, homes and businesses. Keys for tool boxes, file cabinets and desks. Domestic keys, foreign keys and truck keys. Keys for Ford, GM, Chevrolet, Dodge and Jeep. Keys for Honda, Kia, Mazda, Toyota, Nissan, Subaru, Suzuki, Hyndai and Mitsubishi. Truck keys for Kenworth, Peterbilt, International, Freightliner, Hino, Sterling, Volvo and many more. If you need keys copied or keys made you've found the answer to your key problems. Call or visit Lock Surgeon's key cutting sales and service centre for the best in key cutting solutions.
---
Follow These links for Related Pages.
---
---
Keys made and locks fixed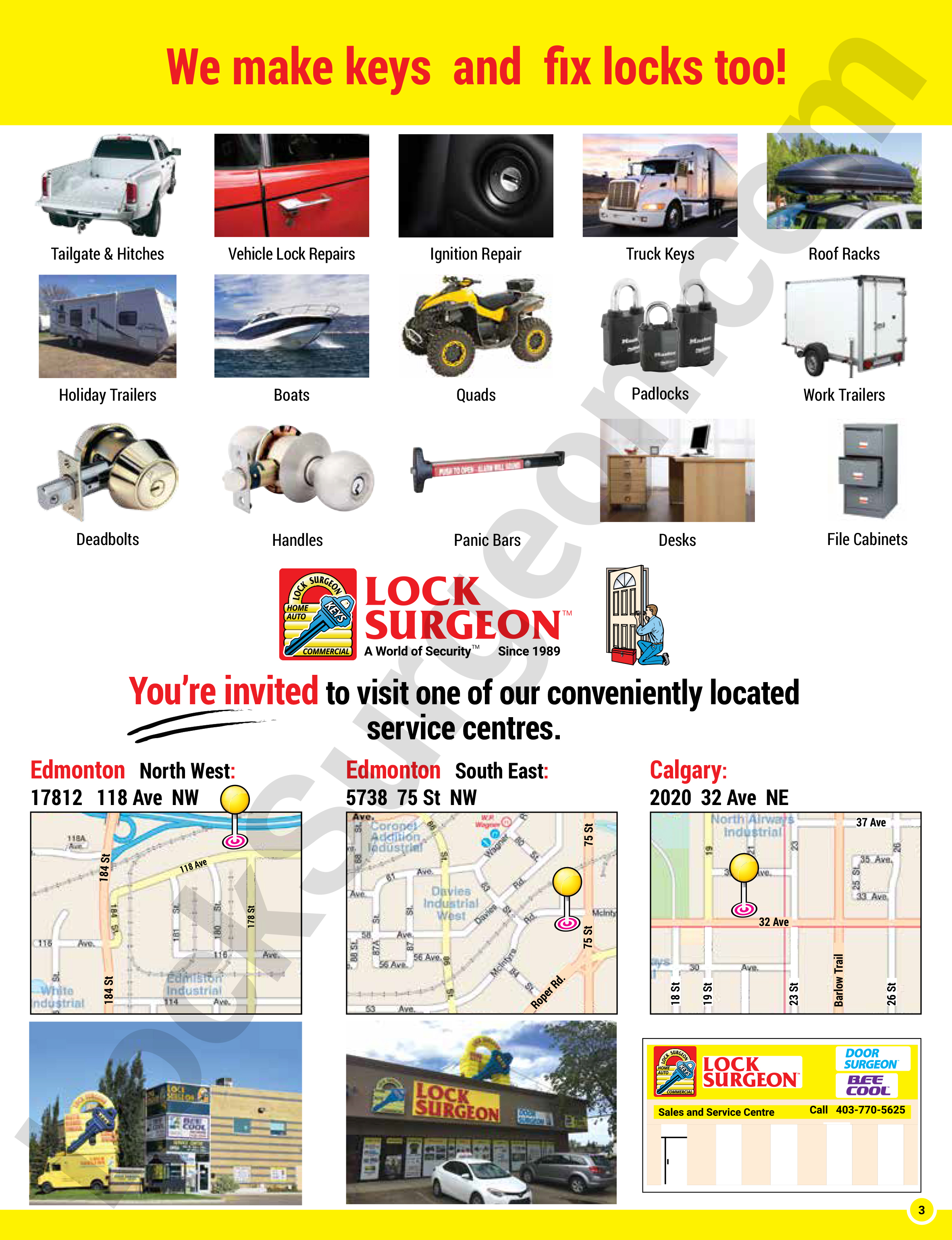 Visit Lock Surgeon's conveniently located service centres.
Visit one of Lock Surgeon's conveniently located key cutting service centres staffed with professional locksmiths, stocked with 1000's of keys, equipped with the latest in key cutting machines and lock repair equipment. Northwest Edmonton Location at 17812-118 Ave NW or Southeast Edmonton Location at 5738-75 St NW
---
Lock Surgeon Key Cutting, Copying,
Duplicating in Edmonton Make Keys &
Locksmith Service Centre Shops
Northwest Edmonton Key Cutting and Duplicating Store Location: 17812 118 Ave NW,
Edmonton, Alberta, T5S2W3
Store Location Directions:
We are located North of the Whitemud Freeway, south of the Yellowhead Freeway,
west of 149th Street, east of the Anthony Henday, on the northwest corner of 118 ave. and 178 st.
@ 17812 118 Ave NW, Edmonton, AB, T5S2W3 We are easy to find by driving on 118 ave. as our
building is on the north side of 118 ave. and has a giant padlock on the roof.
17812 118 Ave NW, Edmonton, Alberta, T5S2W3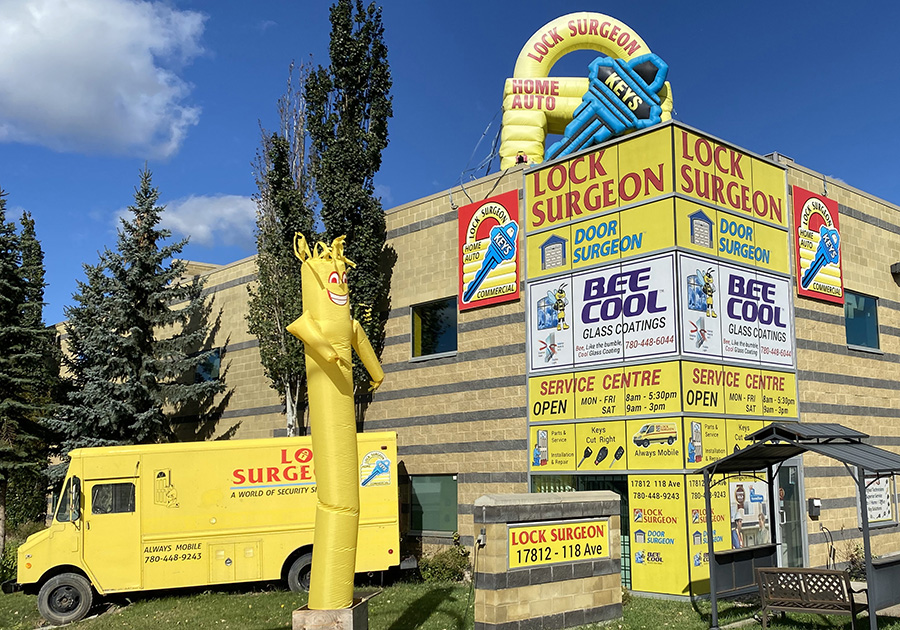 17812 118 Avenue NW, Edmonton, Alberta, T5S2W3
---
Mobile Service including all Locksmith services:
Key cutting, duplicating and providing new or lost replacement keys to Edmonton and area.
Northeast Edmonton, Northwest Edmonton,
Southeast Edmonton, Southwest Edmonton, Millwoods, Terwillegar, Jasper Place,
Claireview, Bonnie Doon, Strathcona, Glastonbury, Eaux Claires, Balwin,
Pembina, Beverly, Ottwell, Pleasantview, Summerside, Windermere and others.
Also providing mobile service to surrounding areas of
Edmonton:
Sturgeon County, Strathcona County, Leduc County, Parkland County
---
Click the link to find a location or service provider nearest you:
---
Hundreds of key brands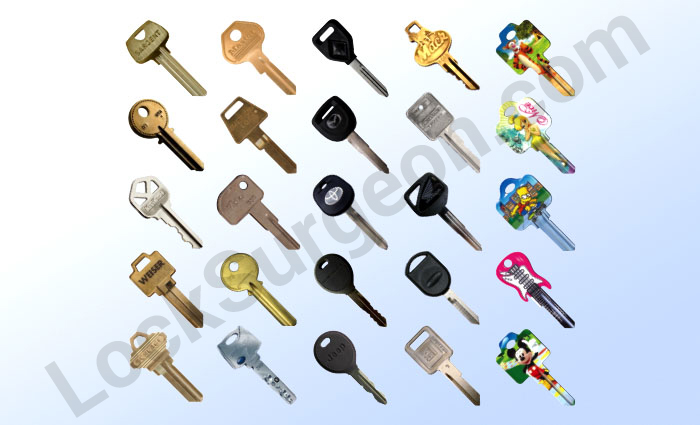 A full line of key solutions
Our service centre has thousands of keys to fit your needs.
From automotive and building keys, to high security keys not cuttable by standard cutting machines, we have an extensive inventory to meet your key needs.
Thousands of keys in stock.
The right key, accurately cut.
Weiser WR5, Quick set KW1, Schlage SC1 SC4, Master 6000B, American 5pin or 6pin, Y1, Sargent, Mailbox keys, Truck keys, Trailer keys, Boat keys, Motorbike keys, Desk keys, Toolbox keys and Truck canopy keys, Chipped keys, Sidewinder keys, Laser-cut keys, Remote control head keys, Key FOBS.
---
Key Copying and Key Cutting - 4 minute video
Key cutting and duplicating, matching keys and making keys
Here we are at one of our Lock Surgeon locations, we have a number of locations that cut keys. We're going to do a quick review and let you see what type of keys we have available, in general terms we have a very wide variety of keys.
This is our board of keys just for desks, file cabinets, cam-locks, trailer locks, padlocks, mailbox locks and a number of boat locks. Then we move over to another rack of keys that is made for motorcycles, boats, padlocks and that type of thing. We'll spin around a little bit and give you a shot of our main key board that has a huge selection of keys for commercial locks, residential locks, panic bars, master key systems and security keys. We even have the skeleton keys for old display and sewing machine boxes and that type of thing, not as common today but we do have them. Of course we have charts that allow us to reference lots of types of keys and have books and manuals that let us do that as well.
Then we get into chip keys, remote head keys and the Fobic keys, we have a number of those. We don't carry every item but we do carry a large variety of them, what we don't have, of course, we can order in quickly. We always try to carry everything that is popular so we can meet your needs quickly. Automatic key machine, this unit is used to cut our Mul-T-Lock keys, generally we put the key in and everything is done automatically by the machine, very technical, and of course makes a security key that can't be copied anywhere else.
We have our pin kits, and computers that we can reference serial numbers for keys or vin numbers for vehicles and get the information to cut a key if you've lost a key or just to make an extra key. But we're general talking about copying keys at the moment so then we have the ITL machine that can have a code programmed in and cut the key and build master key systems and cut all those keys, it is our typical key cutter here that is for copying keys.
We build our systems so that it covers as many items as possible. We've got bulk keys here for your general common every day use of products. As you can see we've literally got hundreds of thousands of keys. This key machine is rather strong and capable and is setup so that it can cut up to 4 generations of keys and still be accurate to the original. Here we have one of our shop technicians just demonstrating how we cut a key. It's a basic operation but if not done correctly you can have a poor cut or a cut that is cut too low or too high.
The machines are calibrated regularly, the guides have to be setup properly and we have to run these through the machine properly. We're going to go from shoulder to tip, then from tip to shoulder, then back again, often cutting up to 3 times. Then we take the key and brush it on a wire wheel to take off any burrs that will interfere with that key's operation. That might seem like an easy and standard thing but it's something you will not find happening at other facilities, it's our process to make sure that happens each and every time. Thanks for joining us on this video and I hope you've learned a little bit about what we can do for you in regards to keys.
---
A World of Security™
Home of the Giant Padlock!
---