Push &nbsp To &nbsp Call &nbsp Us
Lock Surgeon Automatic Sliding & Handicap Door Repair Fix Adjust Edmonton
Lock Surgeon Edmonton fixes automatic doors!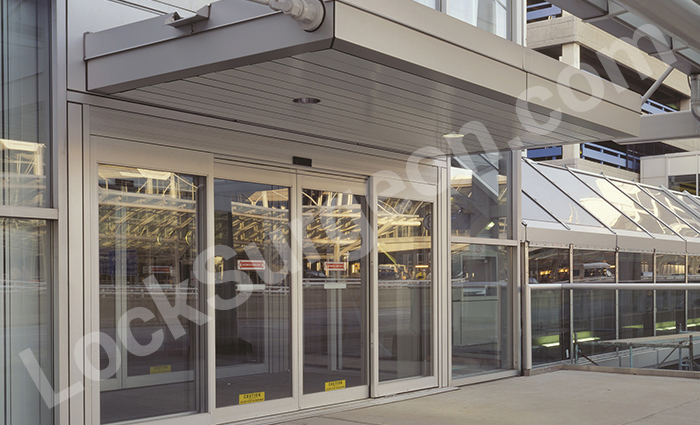 Same day emergency door repair and door installation for all Edmonton makes and models of automatic sliding doors, handicap door openers and buttons. In most cases Lock Surgeon technicians can fix your broken automatic door on the first visit. Automatic doors break down. The automatic sensors and rollers on automatic doors often need adjustments. Lock Surgeon Mobile handicap door maintenance staff will come directly to your site to make adjustments and repairs. Call Lock Surgeon's Automatic Door Repair Adjust Fix Sliding Door Handicap Door Repair Edmonton Mobile dispatch centre.
---
If it's a sliding door or automatic door Lock Surgeon can fix it.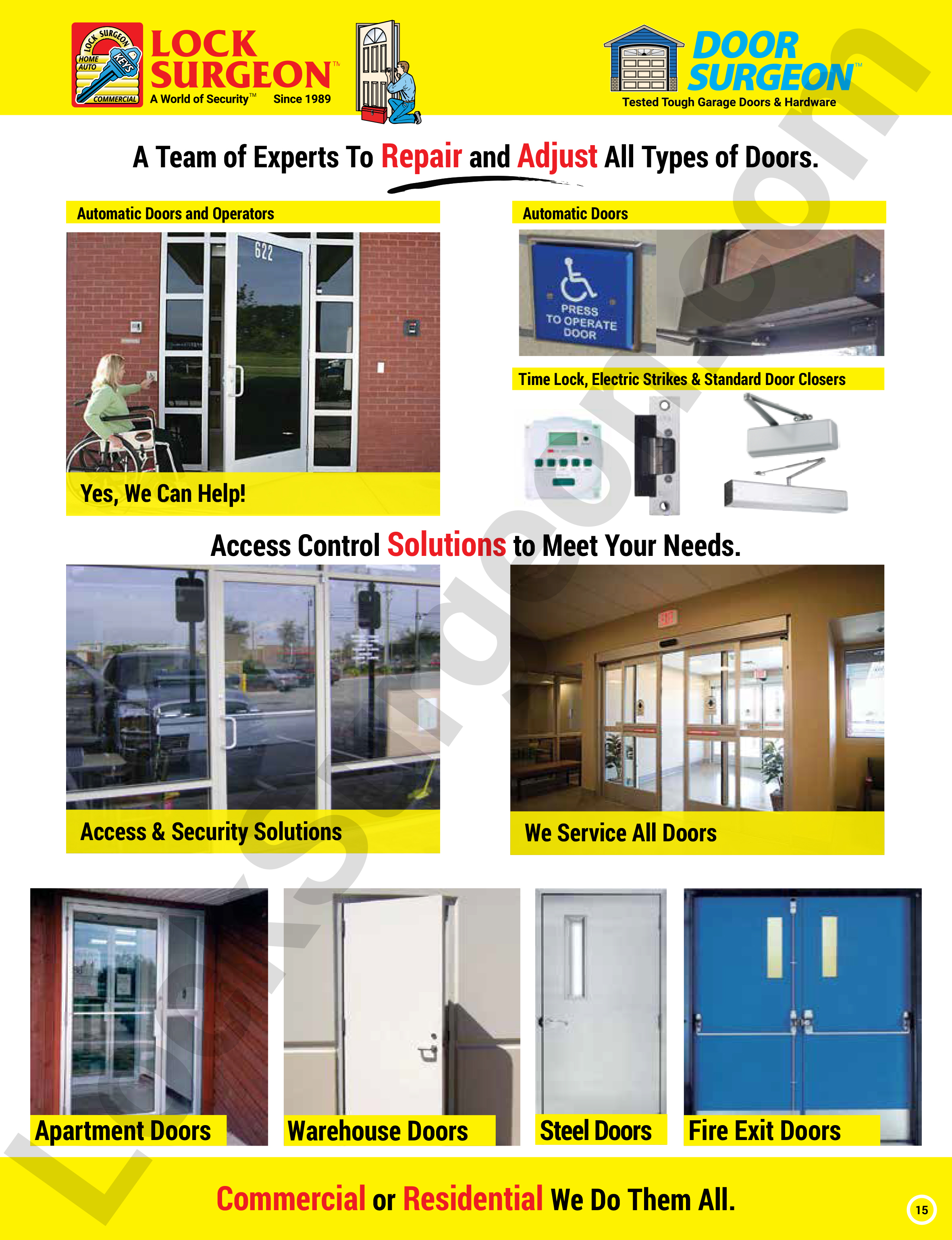 Handicapped access or sliding doors for apartments and storefronts Edmonton
Automatic doors need to be operating properly and safely. Door maintenance and repair is important. Lock Surgeon can provide mobile automatic door repair service. Lock Surgeon servicemen come on-site to deal with automatic handicapped doors, time locks, electric strikes, mag-locks, standard door closers and sliding bypass doors.
If it's Automatic door repair or automatic door opener repair in Edmonton and area that you need, Lock Surgeon is ready to help.
Fast automatic door service and repair
Lock Surgeon's automatic door technicians look forward to helping you anytime you need help to secure, repair or fix your automatic doors.
When an automatic door opener does not work correctly people can get hurt. Have Lock Surgeon automatic door division ensure your motion door sensors, access buttons and automatic door openers are working correctly. Lock Surgeon stocks buttons for handicap opener and safety sensors for automatic doors.
Handicap Door Access Switches
Lock Surgeon offers a wide variety of stock Door Controls and handicap push button activation devices, both hard wired and wireless radio controlled. Lock Surgeon servicemen also supply automatic door mounting boxes, timers, receivers, transmitters and a wide selection of accessories to upgrade your handicap accessible door control devices.
Why add automatic door opener?
Automatic door openers are designed to assist the handicapped through side-hinged doors. For over thirty years, Lock Surgeon has fixed automatic door openers and related door controls to help those handicapped and others who need assistance through doors. To date, many thousands of Automatic door openers have been installed throughout Alberta.
It's recommended that Installation, maintenance and repair of an automatic door opener unit be done by a trained professional. Lock Surgeon technicians install, fix and maintain a number of brands of automatic and handicap door openers including: Entrematic, Hunter, Stanley, Dorma, Norton, Hagar, LCN, Falcon, Sargent, Open Sesame, Detex, Dor-o-Matic and many more top automatic and handicap door brands.
The Stanley Automatic Door Brand
Stanley branded automatic doors, both sliding and swing door operators are a common unit installed in Edmonton. Lock Surgeon has the parts to repair Stanley handicap door openers and buttons. Lock Surgeon also stocks parts for Stanley automatic sliding doors and sensors. The STANLEY Magic-Force openers and the STANLEY Magic-Access low energy (knowing act) operator can automate virtually any swing door. The stanley Dura-Glide Automatic Sliding Door has one of the most innovative microprocessors and the advanced engineering to create one of the safest, most durable and dependable automatic slide door in the industry. Lock Surgeon services all models of stanley automatic doors and automatic door openers installed on handicap entrances, hotels, supermarket, hospital, retail, office building and schools. Get all your Stanley security products, staney lock, door hardware and Stanley automatic doors in Edmonton serviced by Lock Surgeon.
Automatic Door Control Parts & Openers Edmonton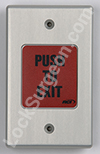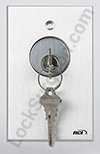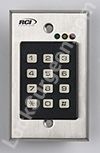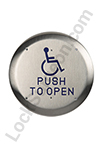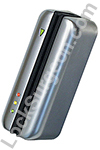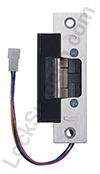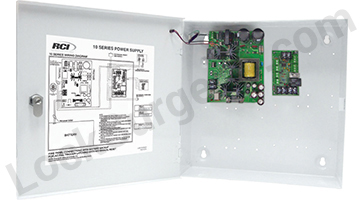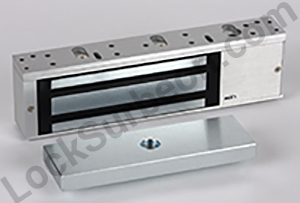 Thousands of parts to meet your automatic door opener and automatic door closure needs. Purchase parts from Lock Surgeon sales and service centre or have them installed by one of Lock Surgeon's mobile automatic door service repairmen.
---
Follow these links for related pages
---
Commercial Automatic Door Installation - 1 min
Video Script
Alright, so we have the new door spine installed, use the key FOB and it opens up, the door opens all the way to 90º and stops and if you keep forcing it will open up a little bit more but won't hit the concrete. Let the door go and it closes at a nice speed and it locks correctly, everything is lined up and as square as possible.
Alright, on the inside of the new door we have a new heavy duty grade 1 door closer good for 2 million uses. New Locking unit and handle to release the door in case of emergency you press on that door release, door unlocks and opens up, closes at a good speed and latches. Also have the new push pull handles also mounted on the door. Bronze tinted glass to match the rest of the building.
---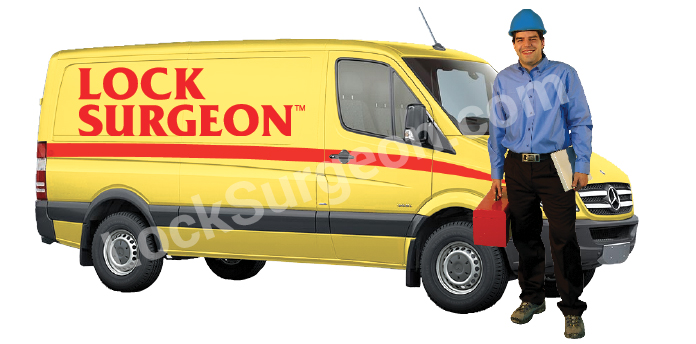 Paul
Paul, seen here standing in front of a Lock Surgeon service vehicle has worked for Lock Surgeon for over 8yrs. Paul is a locksmith that is currently enrolled in the locksmith apprenticeship program. This year Paul will complete his final year and become a journeyman locksmith. His years of experience in a variety of jobs relating to automatic door repairs and automatic door hardware replacement give him a solid foundation of experience to apply to all of his jobs. Paul works with a team of other automatic door repair and lock repair service staff and works under the supervision of a journeyman locksmith. Lock Surgeon is proud to have Paul work with us and is excited about Paul's continued growth in the Locksmith service industry.
---
Mobile Automatic Door Repair, Adjust & Fix Edmonton Sliding Door and Handicap Door Repair Services:
Northeast Edmonton, Northwest Edmonton, Southeast Edmonton, Southwest Edmonton, Millwoods, Terwillegar, Jasper Place, Claireview, Bonnie Doon, Strathcona, Glastonbury, Eaux Claires, Balwin, Pembina, Beverly, Ottwell, Pleasantview, Summerside, Windermere and others.
Also providing mobile automatic door repair service to surrounding Edmonton:
Sturgeon County, Strathcona County, Leduc County, Parkland County
---
Lock Surgeon Automatic Door Repair, Adjust & Fix Sliding Door and Handicap Door Repair Service Centre Shop
Edmonton Automatic Door Repair, Adjust & Fix Sliding Door and Handicap Door Repair Store Location: 17812 118 Ave NW, Edmonton, Alberta, T5S2W3
Store Location Directions:
We are located North of the Whitemud Freeway, south of the Yellowhead Freeway, west of 149th Street, east of the Anthony Henday, on the northwest corner of 118 ave. and 178 st. @ 17812 118 Ave NW, Edmonton, AB, T5S2W3 We are easy to find by driving on 118 ave. as our building is on the north side of 118 ave. and has a giant padlock on the roof.
17812 118 Ave NW, Edmonton, Alberta, T5S2W3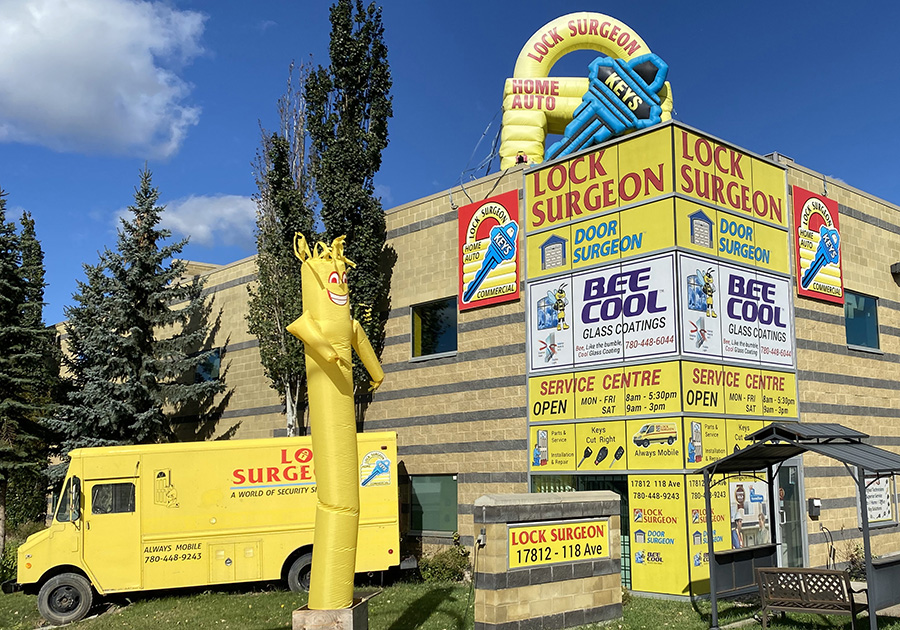 17812 118 Avenue NW, Edmonton, Alberta, T5S2W3
---
Click the link to find a location or service provider nearest you:
---
WARRANTY
Sometimes Things Happen
No one likes it when things go wrong, no one more than us, but if it does check out our Warranty
---
A World of Security™
Home of the Giant Padlock!
---