Push &nbsp To &nbsp Call &nbsp Us
Lock Surgeon Roll Shutter Repair Adjust & New Roll Shutters Edmonton South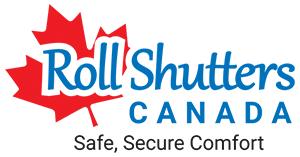 The Real Canadian Roll Shutter Edmonton South
Roll Shutters Made for Canadians by Canadians. For Edmonton South Home Residential or Commercial Use
Roll Shutter Complete Protection - Roll Shutter Security Solutions that Work Edmonton South
Roll Shutters are the most effective security solution for your home, business, or institution. Each Lock Surgeon Edmonton South Real Canadian Roll Shutter is designed to provide security and peace of mind. Roll shutters can be custom made to suit your exact requirements for windows and doors in Edmonton South.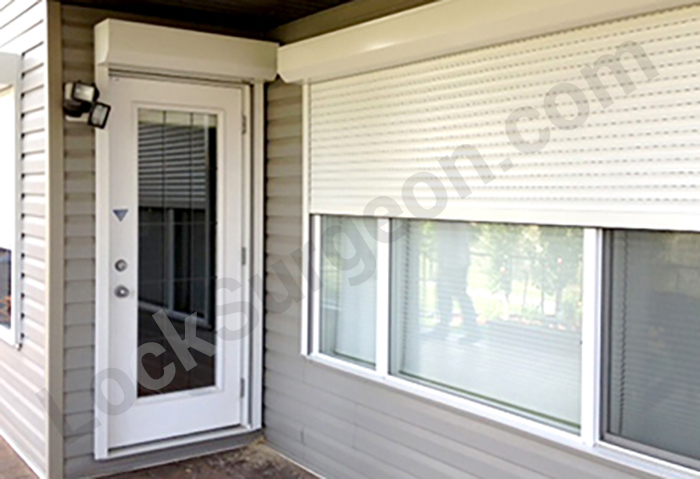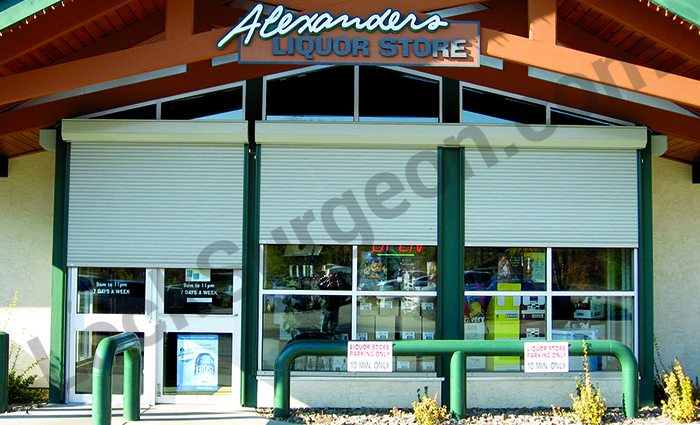 Edmonton South Residential Roll Shutter Security
Roll Shutters will not only secure your home from break-ins but also protect against mother nature's harshest elements. Roll Shutters create a barrier against theft, broken glass, and intruders. Roll Shutters also help protect against harsh weather including storms, falling branches, and high winds. Moreover, Roll Shutters are energy efficient! They are proven to enhance the quality of your indoor environment.
Commercial Roll Shutter Security Edmonton South
Roll shutters protect your business from vandalism, break-ins, and theft. Unfortunately, property crime is on the rise – but, roll shutters are here to protect your business and eliminate "down-time" caused by break-ins and vandalism. Intruders always seek the "path of least resistance" and often enter through windows and doors. Lock Surgeon's roll shutters have earned a reputation for protecting businesses from break-ins. Roll shutters are the ultimate solution proven to withstand forced entry. Lock Surgeon roll shutters can be fully customized to fit with your business aesthetic.
Edmonton South School Security Roll Shutters
Save money and reduce maintenance costs with a one-time installation of Lock Surgeon's roll shutters. Roll Shutters are designed to protect exposed glass from vandalism and to deter against break-ins and theft, roll shutters will eliminate the need for costly emergency glass clean-up, window repairs, glass replacement, and stolen property. In addition to physically protecting your school, roll shutters will help to mitigate the safety concerns caused by vandalism and forced entry.
Cottage Roll Shutter Security Edmonton South
A cottage is supposed to be your sanctuary and a getaway from day-to-day life. A cottage shouldn't be the source of constant worry. With Lock Surgeon's roll shutters, you have peace of mind and a trusted solution. Roll shutters protect your cottage from crimes of opportunity and harsh climate conditions, year-round. Rest assured that when you are not at your cottage, roll shutters are protecting your home-away-from-home from expensive damage due to break-ins, theft, vandalism, or extreme weather.
Edmonton South Modular Building Roll Shutter Security
Lock Surgeon's roll shutters offer security solutions to protect your clients' permanent and temporary modular structures from forced entry and vandalism. Roll shutters are designed, engineered and customized to meet your exact requirements. Roll shutters are ideal for schools, construction site offices, medical clinics, sales centres, and many other types of modular buildings.
Roll Shutters Provide Complete store front & building glass security Edmonton South
Lock Surgeon's roll shutters protect your home or business while combining comfort and peace of mind. Lock Surgeon is a roll shutter service oriented company with superior customer service. For 30 years Lock Surgeon has earned the trust of clients and earned the reputation of being a reputable industry leader. In order to constantly deliver excellent value and peace of mind, Lock Surgeon ensures a close work environment with each client to provide the best roll shutter service and new roll shutter solution for client needs.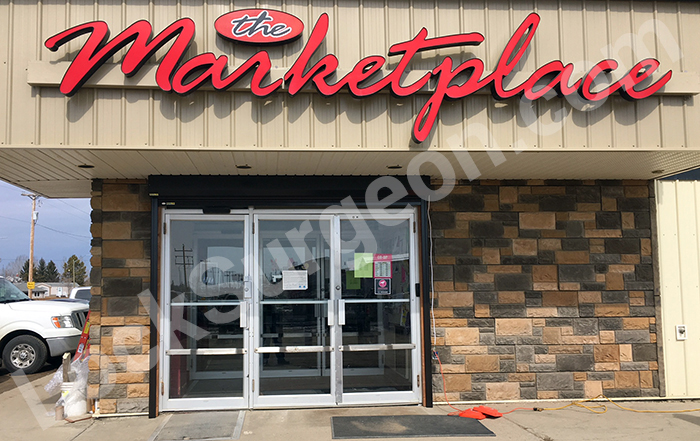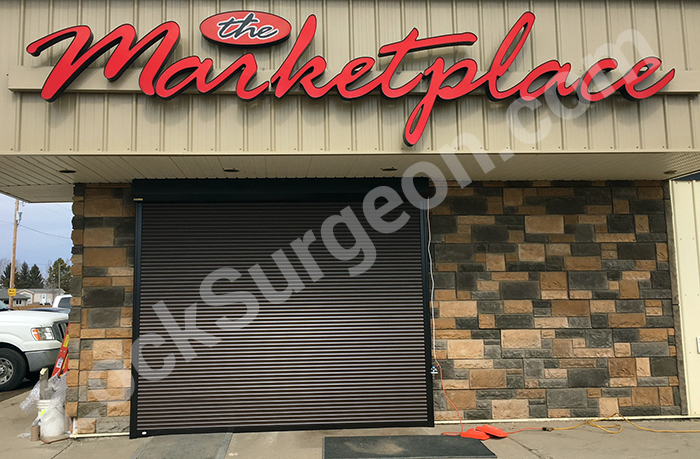 ---
It's Time to Get Lock Surgeon Working to Repair & Service your Roll Shutters. Call Today and request an on-site consultation
780-448-9243
Or 780-448-9498
Toll Free 1-844-448-9243
---
Roll Shutters Engineered to last
Roll Shutters are the ultimate solution when you want to protect your windows and, more importantly, what is behind them.
Roll Shutters are strong, secure, and durable. They glide easily into place when you need them and retract into a convenient overhead box when you don't.
Roll Shutters come with either manual or motorized controls which ensure a smooth operation, tailored to harmonize with any exterior - creating a truly cohesive look to the exterior of your home or business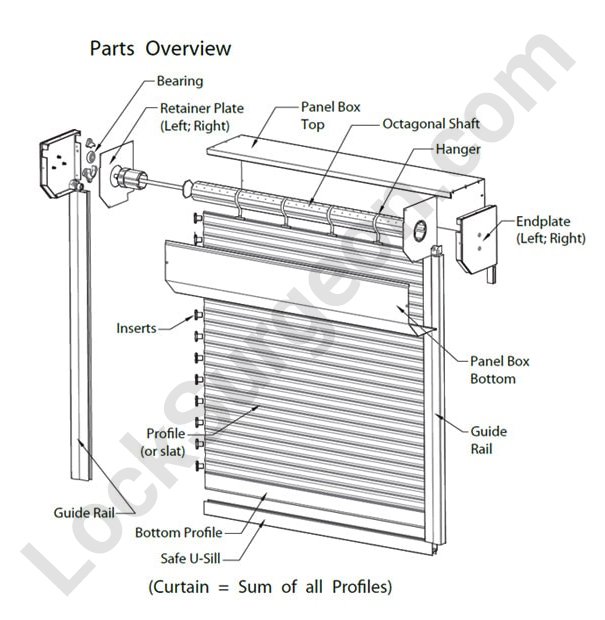 ---
A custom made Roll Shutter Security Solution to suit your exact requirments
Roll Shutters for Homes
Roll Shutters for Warehouses
Roll Shutters for Store Fronts
Roll Shutters for Parts Counters
Roll Shutters for Food Services
Roll Shutters for Sales Centres
Roll Shutters for Ticket Counters
Roll Shutters for Community Centres
Roll Shutters for Home Theatre Viewers
Roll Shutters for Shift Workers
Roll Shutters for Migraine Headache Sufferers
Roll Shutters for Sleeping Children
Roll Shutters for any other window or door you wish to protect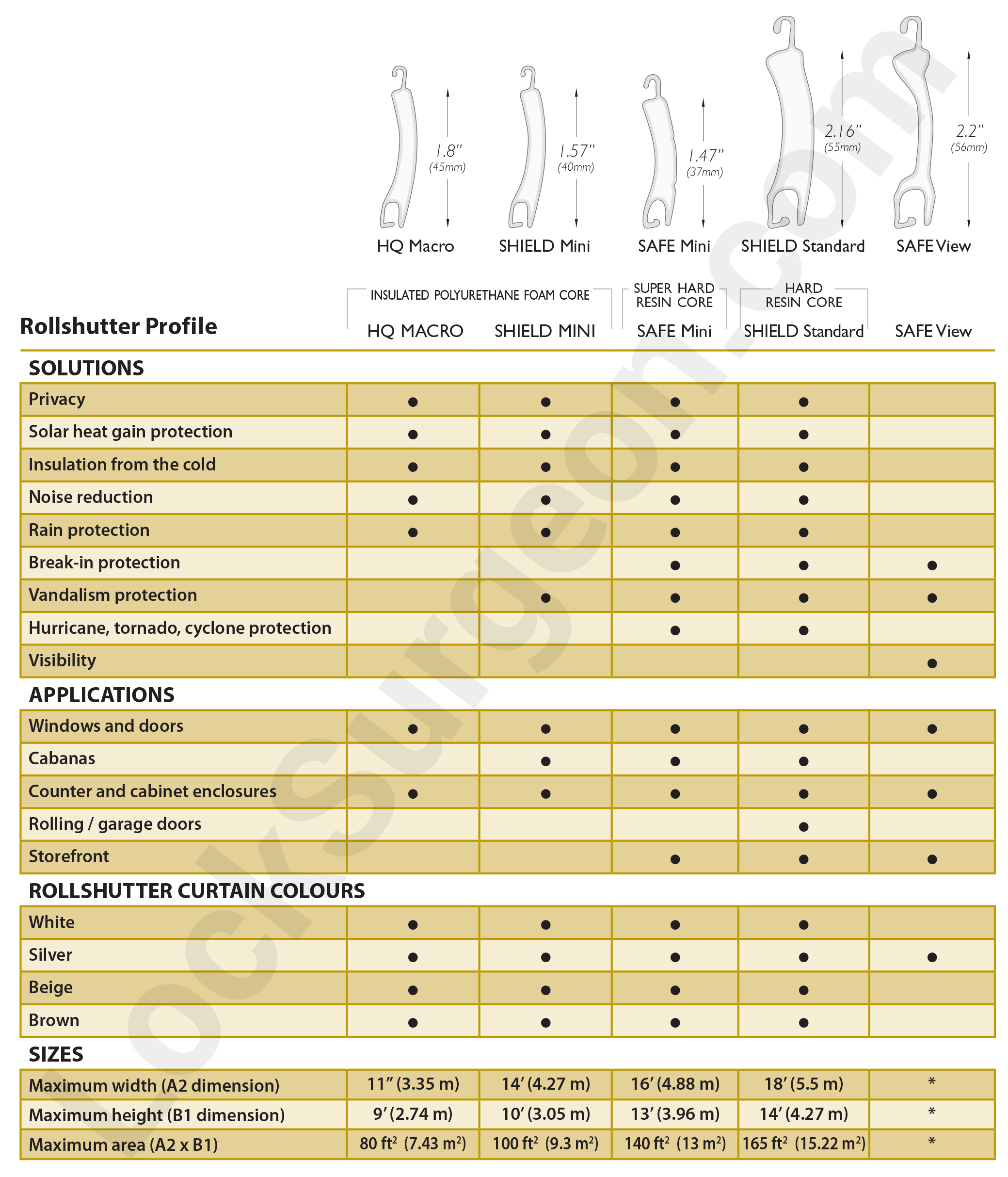 ---
Roll Shutters can be used for in-store inventory management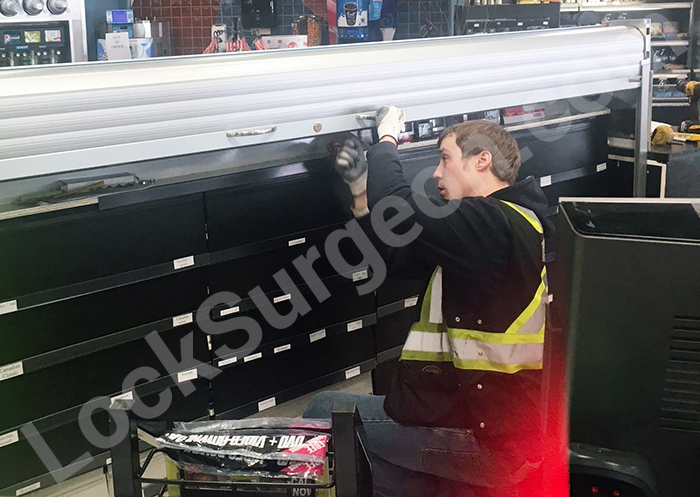 Roll Shutter installation and repair
Lock Surgeon's roll shutter installation and repair serviceman can supply the roll shutter parts needed to repair your current roll shutter or repair bent or lose roll shutter parts or Lock Surgeon new roll shutter installation servicemen can visit your site, discuss your roll shutter repair or replacement needs and ensure the openings and measurements for those openings are correct so that Lock Surgeon servicemen can order the custom roll shutters for your particular roll shutter requirements. Lock Surgeon will order the product from Lock Surgeon's roll shutter warehouse and return to repair or install the roll shutter securly to your building or home. Lock Surgeon provides a one-stop-shop for all your roll shutter repair, replacement and security needs.
---
Why Have Roll Shutters?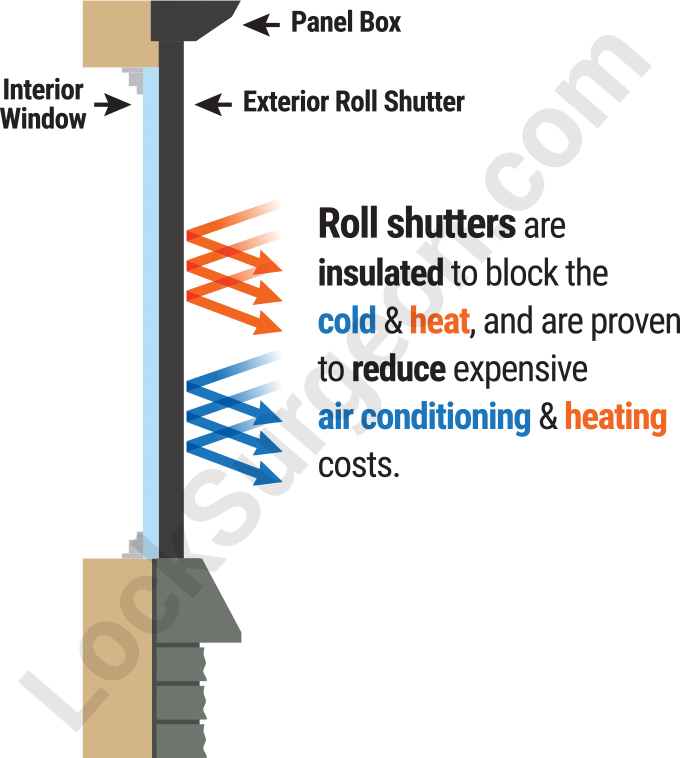 Simply stated, Lock Surgeon roll shutters provide an attractive and unique way to conserve energy and increase security while placing complete control of the environment inside your home in your hands. Roll shutters can reduce the daily energy use of air conditioning units by almost 45% compared to homes without Roll Shutters. In winter roll shutters can reduce heat loss through windows by up to 20% when closed.
Decide to let in the natural warmth of solar heat or shut out the harsh glare of the summer sun. Create a protective barrier that provides security and privacy while providing windows and doors with a blanket of insulation for any weather condition. Lock Surgeon roll shutters reduce the risk of condensation on interior window surfaces during winter by keeping interior glass surfaces warmer.
Every Lock Surgeon roll shutter is custom designed to fit the outside of any window or door. You can operate roll shutters either manually or electronically from the inside comfort of your home.
Roll shutters are made of interlocking horizontal slats constructed of aluminum for easy maintenance and lasting beauty. Lock Surgeon Roll shutters are strong, secure, durable and glide easily into place when you need them and retract into a convenient overhead box when you don't.
---
Your Choice of Roll Shutter Colour
All Lock Surgeon roll shutter panel boxes, guide rails, and sills are available in four standard factory colours or your choice of over 1800 custom colour options all custom made and professionally installed.

Roll shutters are filled with insulated polyurethane foam core or super hard resin core, the unique design allows for variable light control - roll up and out-of-sight for unrestricted viewing; roll down just far enough to block out any sun glare or roll all the way down to completely shut off the outside. With roll shutters you have total control over the amount of light in a room.
---
Frequently Asked Questions About Roll Shutters
What are Roll Shutters made of?
Roll shutters are made of rollformed aluminum with a polyurethane or hard resin core, or extruded aluminum. The right roll shutter for you depends on your requirements.
Why are there so many Roll Shutter profiles to choose from?
Roll shutters offer a variety of profiles to provide the solution to suit your needs. For shading and insulation, polyurethane filled roll shutter profiles are best. For security applications, we recommend extruded aluminum or hard resin filled profiles.
Are Roll Shutters energy efficient?
Yes. Independent tests have proven that roll shutters provide excellent insulation from heat and cold and can significantly improve the R-value of your windows.
Will Roll Shutters prevent outside noise?
Yes. Roll shutters roll down over your windows to provide an effective barrier against noise. This makes them ideal for shift workers, children, migraine headache sufferers, or daytime sleepers that require a quiet environment.
Can Roll Shutters provide complete darkness?
Yes. When closed, roll shutters provide complete blackout conditions, making them ideal for home theatre rooms, or for people who like a dark environment for sleeping.
How large can Roll Shutters be made?
All roll shutters are custom made to order. The size of the roll shutter depends on the application and your required solution.
How are Roll Shutters operated?
Roll shutters can be operated either manually with an easy to use crank operated system, or with motorized convenience.
Can Roll Shutters protect windows from storms?
Yes. Roll shutters are designed to protect windows from wind and rain damage and from flying debris during storms.
Can Roll Shutters protect my home from burglars?
Yes. Roll shutters are engineered to prevent forced entry, vandalism and break-ins.
---
Have more questions, or didn't see your question answered - give us a call
780-448-9243
Or 780-448-9498
Toll Free at
1-844-448-9243
---
Follow These links for Related Pages.
---
Edmonton South and area mobile Roll Shutter service Installation & Repair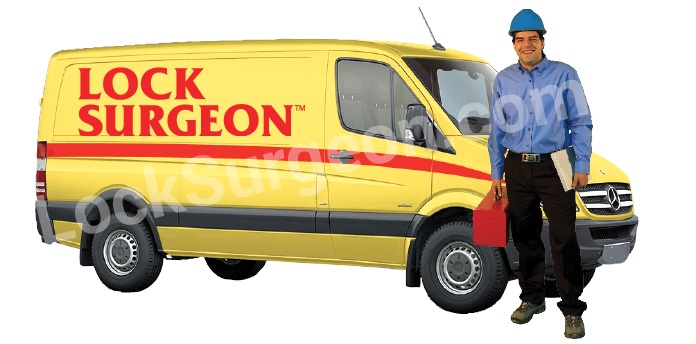 Paul
Paul, seen here standing in front of a Lock Surgeon service vehicle is a journeyman locksmith and has worked for Lock Surgeon for over 8yrs. His years of experience in a variety of jobs including service, installation and repair of Roll Shutters give him a solid foundation of experience to apply to all of his jobs. Paul works with a team of other roll shutter service, installation and repair service staff at Lock Surgeon. Lock Surgeon is proud to have Paul work with us and is excited about Paul's continued growth in the Locksmith service industry.
---
Mobile Roll Shutter Repair Adjust & New Roll Shutter Services in Edmonton South including:
Southeast Edmonton, Southwest Edmonton, Millwoods, Terwillegar, Jasper Place, Claireview, Bonnie Doon, Strathcona, Glastonbury, Eaux Claires, Balwin, Pembina, Beverly, Ottwell, Pleasantview, Summerside, Windermere and others.
Also providing mobile roll shutter repair service to surrounding South Edmonton:
Strathcona County, Leduc County
---
Lock Surgeon Roll Shutter Repair Adjust & New Roll Shutter Service Centre Shop
Edmonton South Roll Shutter Repair Adjust & New Roll Shutters Store Location: 5738 75 St NW, Edmonton, Alberta, T6E2W6
Lock Surgeon Shop can be found:
South of Argyll Rd and 82nd ave. North of Whitemud Freeway, west of 17th st. and east of Gateway BLVD. Lock Surgeon shop is easy to find as it is located on the west side of 75 street @ 5738 75 St NW, Edmonton, AB, T6E2W6. Lock Surgeon shop has a giant padlock balloon on top of the building and is located within the McIntyre Centre.
5738 75 Street NW, Edmonton, Alberta, T6E2W6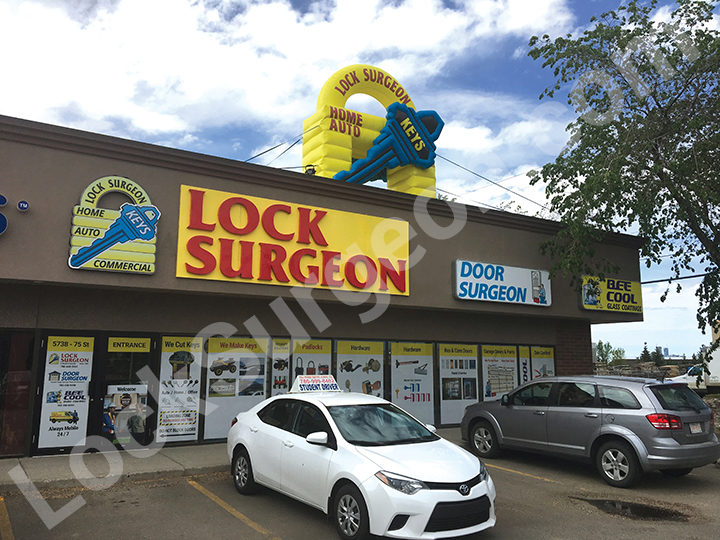 5738 75 Street NW, Edmonton, Alberta, T6E2W6
---
Click the link to find a location or service provider nearest you:
---
WARRANTY
Sometimes Things Happen
No one likes it when things go wrong, no one more than us, but if it does check out our Warranty
---
A World of Security™
Home of the Giant Padlock!
---