Push &nbsp To &nbsp Call &nbsp Us
Lock Surgeon Glass Security Film
Window Security laminate
Bee Safe and secure Glass Coatings are virtually clear and incredibly strong. Lock Surgeon's glass laminates/glass coatings are designed to withstand vandalism attacks, hurricane force winds, and explosive pressure.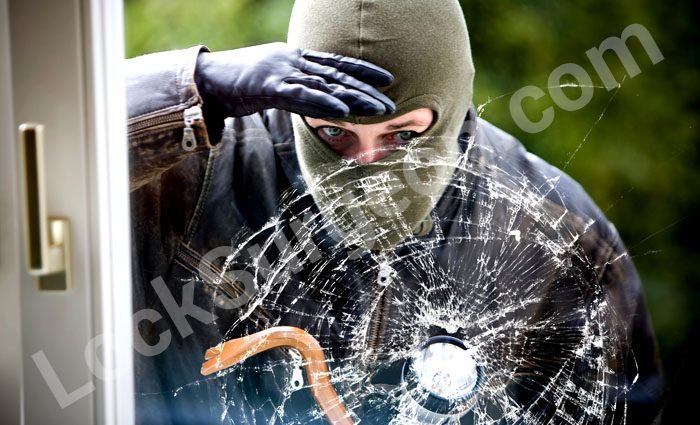 ---
Click the link to find a location nearest you:
---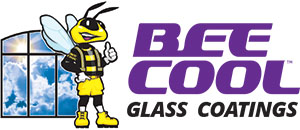 Glass Laminate security film provides safety and security benefits
Broken glass can create a significant safety issue. Often when glass is smashed, small shards are scattered throughout the area. These small pieces of glass are difficult and dangerous to clean up.
Bee Cool Safety and Security Glass Coating films bond to the glass, helping to keep the glass from scattering throughout your building. Provides a barrier between broken glass and contact with any passers by. Removes a potential intruder's ability to gain quick and easy access.
Lock Surgeon's security glass laminate films provide the maximum amounts of physical protection. Maintain optical clarity and aesthetic value. Stop 99% of harmful UV rays. Lock Surgeon roll shutters help ensure that your merchandise and property continue to look new for longer.
Glass Laminate security film provides superior impact resistance and certified performance.
Glass Laminate security film increases personal safety by minimizing flying glass in the event of breakage.
Glass Laminate security film is designed for safety and security applications.
Glass Laminate security film blocks over 99% of the sun's damaging ultraviolet rays, keeping upholstery, carpet and window treatments looking new for longer.
Glass Laminate security film has a durable scratch-resistance coating.
Glass Laminate security film is totally transparent, crisp and optically clear.
Glass Laminate security film's advanced adhesion formulation holds broken glass together.
Bee Cool Safety & Security Glass Coatings have been evaluated according to the following test methods and standards:

Small Missile Impact Test:
ANSI Z-97.1 and CPSC 16 CFR 1201
Large Missile Impact & Cyclic Wind Pressure Tests
ASTM E 1886-02 / ASTM E 1996-03, Level C, 4.5 lb 2" x 4"
GSA Explosive Test:
GSA-TS01-2003
Flame Spread and Smoke Developed Test
ASTM E-84
---
Bee Safe Window Security Film
Lock Surgeon's Bee Safe Window Security laminate technician demonstrating the Bee Safe Window Security film product. Bee Safe Security laminate is a great alternative to protecting your windows without the negative aesthetics of window bars. Bee Safe window security laminate is applied directly to the pane of glass, is nearly invisible and when the glass breaks it acts like a membrane holding the window to the frame. The Bee Safe Security Laminate will hold the window in place When someone comes to try and break into your building.
Lock Surgeon's window security laminate technician will demonstrate the effectiveness of the Bee Safe Security Window Film. Starting with a broomstick, that someone might find in your yard to use. As you can see our technician hits the window 3 times in a row with no damage at all. Next Lock Surgeons window security laminate installer is going to use a bat, something that would still be an item of opportunity laying around your yard or in a shed on your property perhaps. Swinging seven times at the window covered in Bee Safe Window Security Laminate causes some indentations and some spidering in the glass. The window remains intact in the window frame, resisting the criminals chances at entry.
Thirdly Lock Surgeon's Bee Safe Window Security Laminate installer uses a machete. This isn't something normally found just laying around a backyard but it shows the effectiveness of Bee Safe Window Security Laminate at resisting edged tools as well. 17 swings against the window and it remains intact in the frame of the window. Next the technician uses a regular claw-head hammer, 10 swings against the window with the same results, indentations and spidering but no holes through the material or window. Going back to the bat the Lock Surgeon Window Security Laminate installer swings 30 times at the window. The membrane begins to let some of the glass fall out the front of the frame, but still no holes directly through the window pane. Somone trying to smash your window to gain entrance would have given up a long time ago and moved on.
Bee Safe Window Security Laminate is not invincible it is a deterrent. Most crimes are crimes of opportunity, a person is just going to smash through the glass and jump inside your home or office and jump out as quickly as possible. Bee Safe Window Security Laminate, properly installed by one of Lock Surgeon's Bee Safe Window Security installers, is going to increase the amount of time a criminal will take to get into your premises. They will likely move on when they realize the amount of time it will take to break through the glass laminate.
---
Follow These links for Related Pages.
---
For this and more products visit: Bee Cool Glass Coatings
---
WARRANTY
Sometimes Things Happen
No one likes it when things go wrong, no one more than us, but if it does check out our Warranty
---
A World of Security™
Home of the Giant Padlock!
---