Push &nbsp To &nbsp Call &nbsp Us
Commercial Door Repair & Adjustment Edmonton South Lock Surgeon
Mobile commercial door repair service Edmonton South
Lock Surgeon's Edmonton South commercial door repair service team of door repair, adjust and service technicians take on a large variety of door repair problems daily in Edmonton South. Lock Surgeon brings fast mobile service and professional door repair solutions to every commercial door project worked on. Lock Surgeon Commercial Door Repair & Adjustment Service Edmonton South brings professional mobile door solutions to your office or commercial warehouse door repair needs.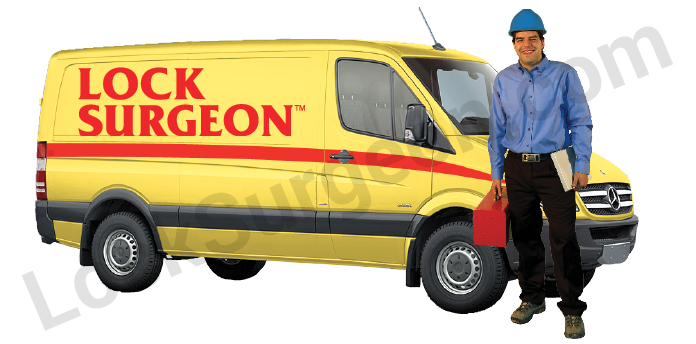 ---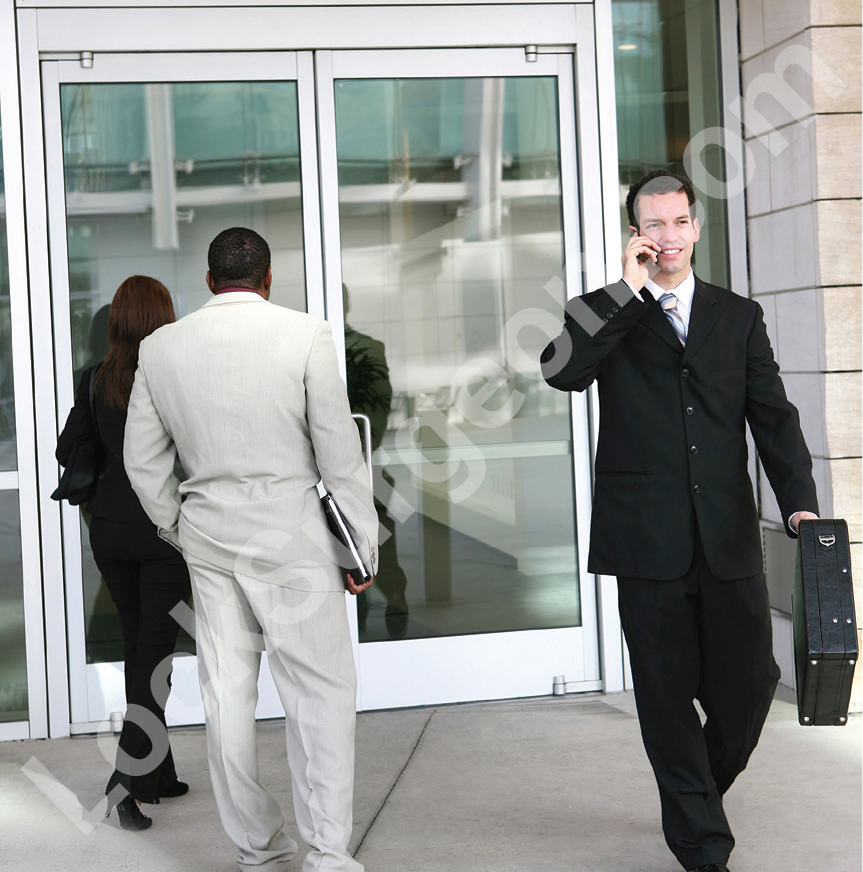 Commercial door wear and tear often requires adjustment and repair. Lock Surgeon's mobile commercial door repair serviceman will work with you to get the right commercial door replacement product to suit your needs. Call Lock Surgeon's Edmonton South dispatch centre to book your commercial door repair or adjustment.
---
Mobile Door Repair Service & Adjustments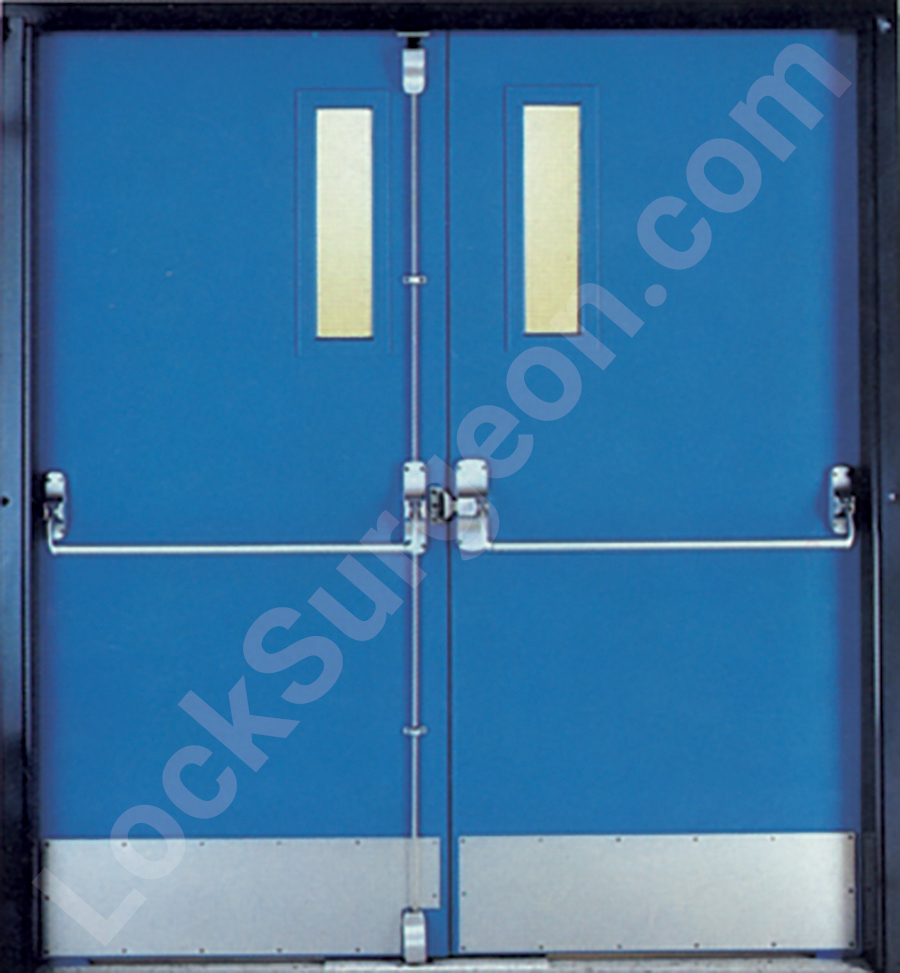 Edmonton South Lock Surgeon Commercial Door Repair Service
Edmonton South Storefront Doors, Commercial Warehouse Doors, Office Doors need maintenance from time to time. Lock Surgeon's commercial mobile door repair servicemen are trained to fix and adjust door slabs, frames and provide door hardware maintenance. Lock Surgeon can adjust and repair Door Access Control, Door Time Locks, Door Electric Strikes, Security Keys, Door Handicapped Access, Security Doors, Door Security Hardware, Superior Door Hinge Solutions, Door Panic Bar repair and Door Frame Weatherseal replacement.
---
Door Repair For Glass Aluminum Storefront Doors Commercial Doors & Main Apartment Lobby Doors.
Front and back main doors to apartment or condominiums see a lot of pedestrian traffic. Lock Surgeon's mobile commercial door repair servicemen can make the repairs that these specialty doors require. Lock Surgeon's mobile door service vans carry a variety of door parts and hardware in order to make most door repair and adjustments on the first trip to your location. Door hardware such as: Paddle handles, lever handles, flip-up bolts and key systems tend to break from use or misuse. Lock Surgeon's mobile commercial door repair serviceman can make adjustments to office & warehouse doors, trim doors, replace hinges and replace door handles or if needed simply make door adjustments. Apartment managers, property managers and condo-boards depend on their entrance systems being secure at all times. Lock Surgeon will work with you directly or as needed through the property management company or insurance company.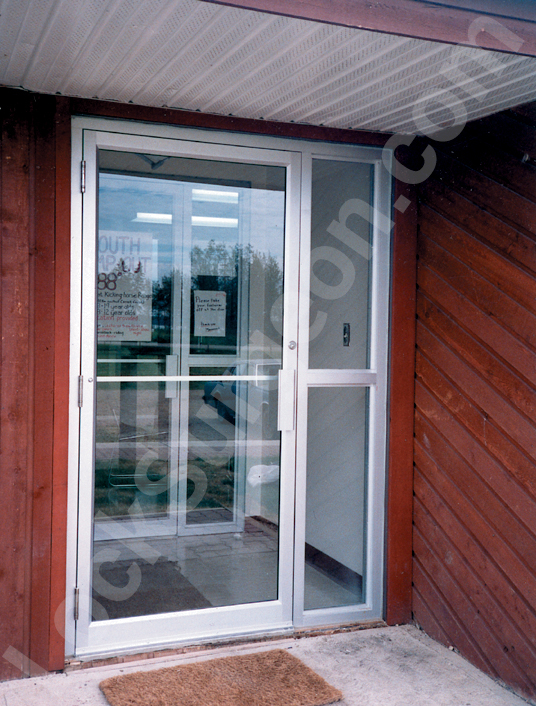 ---
Edmonton South Commercial Door Repair & Commercial Door Reinforcement Service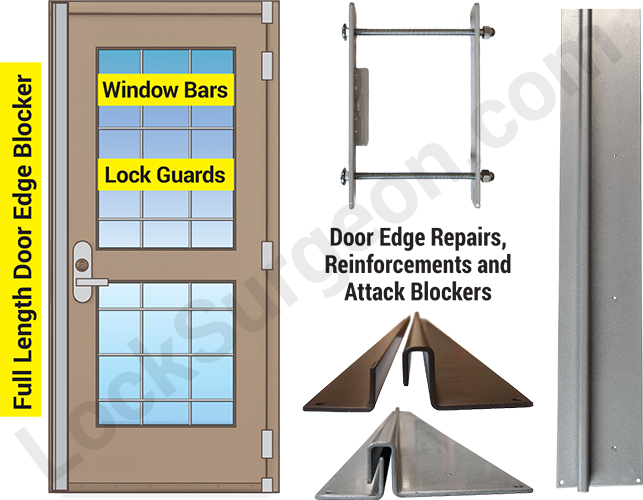 Commercial, Warehouse & Office Door Edge repair & door edge reinforcements
Lock Surgeon's mobile door repair handyman can help with all your door repair and reinforcement needs. Door adjustments and door hardware replacements can often be done on the first visit to your storefront, apartment, warehouse or commercial building.
---
Commercial Door On-site Installation & Repair Edmonton South

Door closers, hinges and electric strikes
Lock Surgeon's Edmonton South team of door repair maintenance personnel will meet your commercial door adjusment, repair or replacement challenges. Lock Surgeon is the company to call when you need emergency door repair or scheduled commercial, warehouse or storefront door maintenance.
---
Click the link to find a location nearest you:
---
Follow these links for related pages
---
Mobile Commercial Door Repair Adjustment Lock Surgeon Services provided to Edmonton South and area:
Southeast Edmonton, Southwest Edmonton, Millwoods, Terwillegar, Jasper Place, Claireview, Bonnie Doon, Strathcona, Glastonbury, Eaux Claires, Balwin, Pembina, Beverly, Ottwell, Pleasantview, Summerside, Windermere and others.
Also providing mobile commercial warehouse & storefront door repair service to surrounding South Edmonton:
Strathcona County, Leduc County
---
Lock Surgeon Commercial Door Repair Adjustment Service Centre Shop
Edmonton South Door Repair Centre Location: 5738 75 St NW, Edmonton, Alberta, T6E2W6
Lock Surgeon Shop can be found:
South of Argyll Rd and 82nd ave. North of Whitemud Freeway, west of 17th st. and east of Gateway BLVD. Lock Surgeon shop is easy to find as it is located on the west side of 75 street @ 5738 75 St NW, Edmonton, AB, T6E2W6. Lock Surgeon shop has a giant padlock balloon on top of the building and is located within the McIntyre Centre.
5738 75 Street NW, Edmonton, Alberta, T6E2W6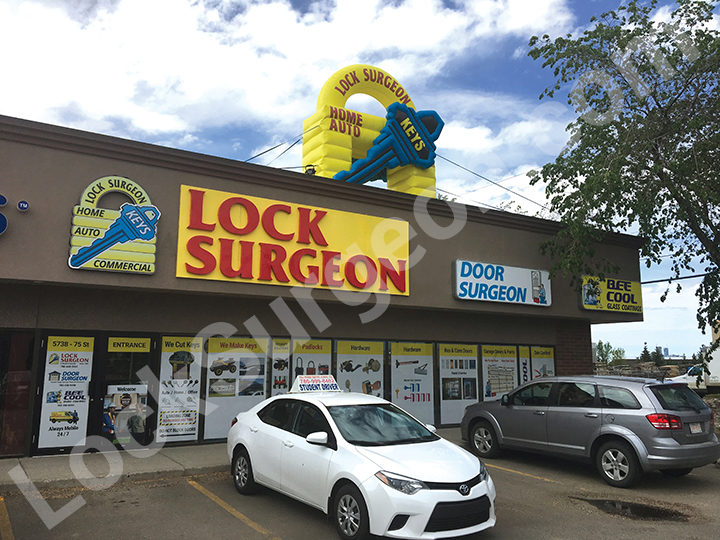 5738 75 Street NW, Edmonton, Alberta, T6E2W6
---
Click the link to find a location or service provider nearest you:
---
Introduction to Lock Surgeon Door Repair Van, Locksmith Service Centre, Residential Hardware and keys - 26 min
Video Contains:
26 minute video reviewing Lock Surgeon and Lock Surgeon's Locksmith trucks, replacement hardware, key cutting equipment, typical handles, deadbolts and door repair products. Quick review of the Lock Surgeon and Locksmith service centre, lever handles, deadbolts and break-in repair products. Quick look at the Lock Surgeon mobile Locksmith dispatch centre. Review of locks, safes, keys, doors and door hardware. Lock Surgeon and Locks Surgeon, a team of superior service providers.
---
WARRANTY
Sometimes Things Happen
No one likes it when things go wrong, no one more than us, but if it does check out our Warranty
---
A World of Security™
Home of the Giant Padlock!
---