Push &nbsp To &nbsp Call &nbsp Us
Lock Rekeys for Home, Office & Business in Calgary
Lock Rekeys & Key control through key management
Rekeying the locks to your home or business and managing your business or apartment complex with a master key system will help control and manage your building's entrances. Lock Surgeon's mobile locksmith can come to your home, business, apartment or warehouse to rekey your locks. Lock Rekeys for Home, Office & Business in Calgary
---
Lock rekeys and key management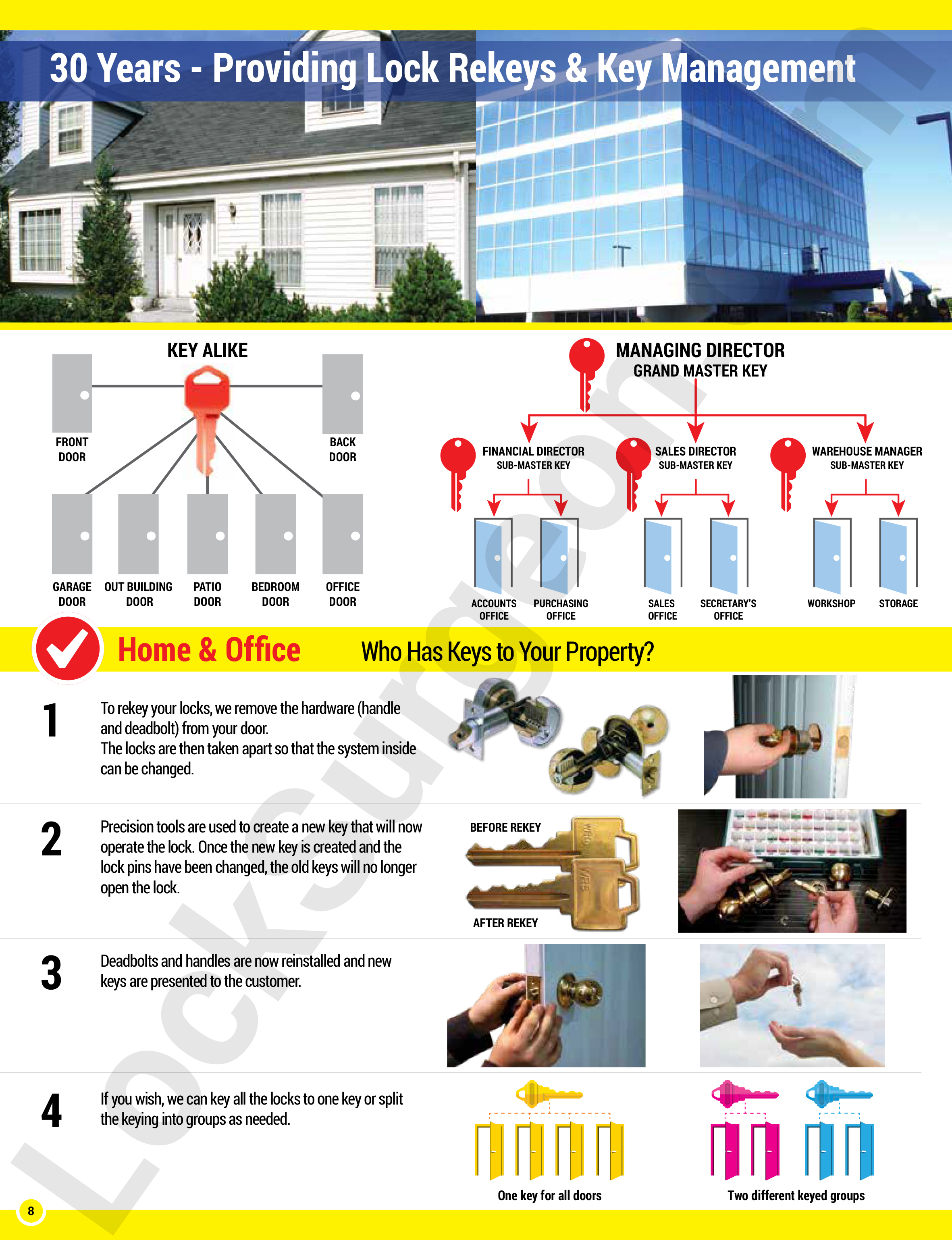 Lock Rekey & Key Solutions
Rekeying your locks is a quick cost effective way of making it so your old keys do not work and the new keys Lock Surgeon's locksmith can provide you do work the lock. Lock Surgeon's mobile locksmith technicians come to your home or business, remove your existing lock from the door, remove the old locking pins (old lock combination), inspect your driver pins and springs, install new pins set to a new combination, lubricate the internal components, install the lock back on your door and test it to make sure everything works correctly. While on site, the locksmith will be able to provide you with as many keys as you need.
Quick, friendly, secure - Let Lock Surgeon's mobile locksmith help you with all your door lock needs in Calgary and throughout Alberta.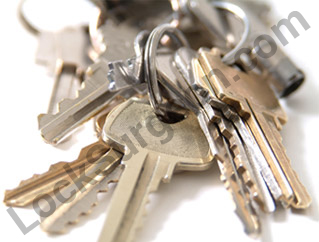 Your locks may need to be rekeyed to regain control of your key system. Often, past tenants, home owners and business operators may have lost keys or given them to a neighbour, dog walker, contractor or past employee. Your security and the security of your building may depend on your ability to maintain a secure key system.
It is wise to rekey or master key your building with a new, secure key system. If you need a lock rekey in Calgary, key copy or master key, it's time to get Lock Surgeon's Calgary locksmiths working for you.
Can my locks be rekeyed if I don't have keys?
This depends on the type of lock. Most of the time our technicians can pick the lock open and rekey it. However, sometimes a lock will not pick open, making it impossible to rekey. The good news is that our service trucks are stocked with a variety of locks you can purchase if this happens to be the case.
How long will it take to rekey my locks?
The average home can have all its locks rekeyed in about 1 to 2 hours. For businesses, it greatly depends on how many locks there are, how large the building is and if it needs to be master keyed.
---
Click on links for Master Keys or Security Key and deadbolt Pages.
---
Mobile Lock Rekeys for Home, Office & Business provided to Calgary and area.
Northeast Calgary, Northwest Calgary, Southeast Calgary, Southwest Calgary, Rocky Ridge, Arbour Lake, Edgemont, Huntington Hills, Taradale, Springbank Hill, Altadore, Forest Lawn - Forest Heights, Acadia, Lake Bonavista, Shawnessy, Midnapore, McKenzie Town and surrounding areas.
Also providing mobile lock rekey service to surrounding areas of Calgary: Rocky View County, Wheatland County, Foothills County
---
Lock Surgeon Rekeys for Home, Office & Business Calgary Service Centre Shop
Calgary Rekeys for Home, Office & Business Store Location: Unit D, 2020 32 Ave NE, Calgary, Alberta, T2E 9A7
Find us in Calgary:
Located South-side of 32 Ave, East of the Deerfoot Trail, West of Barlow Trail, South of Calgary International Airport.
Unit D, 2020 32 Avenue NE, Calgary, Alberta, T2E 9A7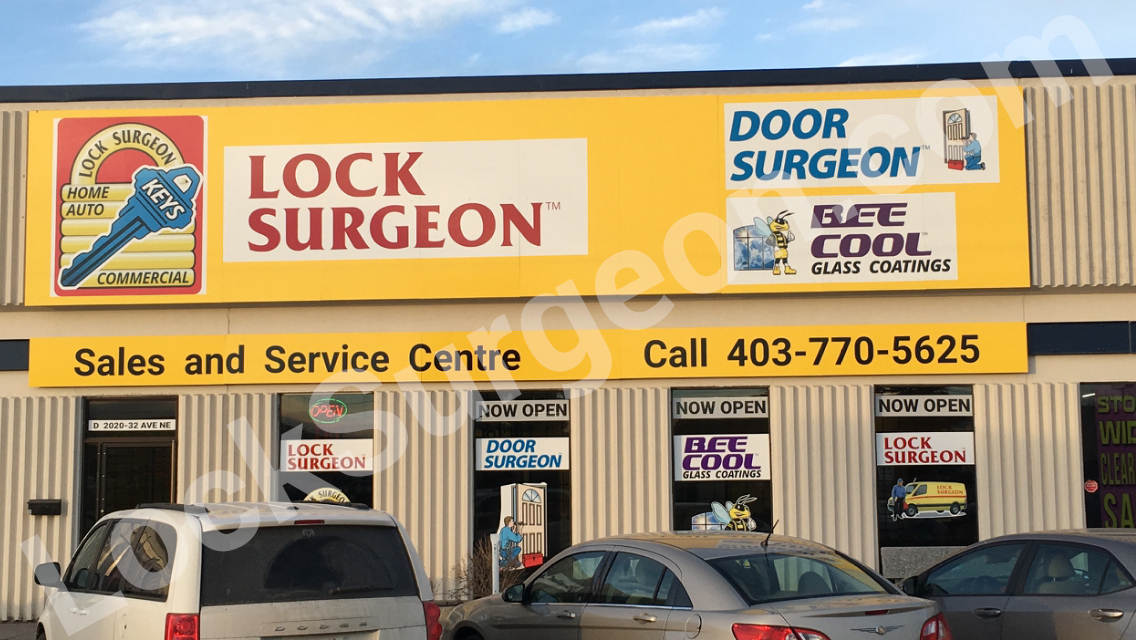 ---
Calgary Locksmith Sales and Service Centre Parts Counter
Unit D, 2020 32 Avenue NE, Calgary, Alberta, T2E 9A7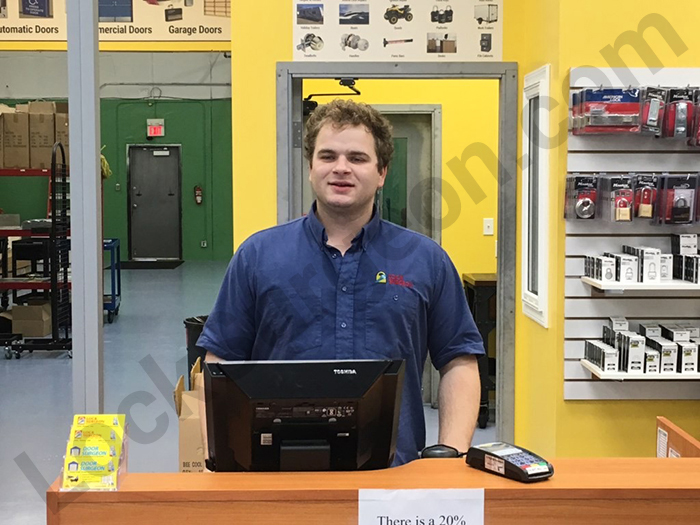 Derrick
Apprentice locksmith with over 3yrs experience, has worked in a shop environment and has also provided on-site locksmith solutions. Derrick is now registered in his second year in the Locksmith apprenticeship program. Derrick is currently the lead service provider for Lock Surgeon's Calgary shop location. He is responsible to meet customers needs as well as maintaining the store inventory, tools and cleanliness. It's truly a pleasure to have Derrick work with our Locksmith team. Derrick works under the supervision of a journeyman locksmith and has a number of coworkers to call on for a variety of lock, door, safe and security issues.
---
WARRANTY
Sometimes Things Happen
No one likes it when things go wrong, no one more than us, but if it does check out our Warranty
---
A World of Security™
Home of the Giant Padlock!
---