Push &nbsp To &nbsp Call &nbsp Us
Lock Surgeon Car Truck Home Open Up Calgary
Lock Surgeon provides mobile locksmith service to open your home, business, truck and/or car locks in Calgray. Our mobile service technicians can get you into any locked-out situation. Our mobile locksmiths are available weekdays, weekends, after hours, Saturdays and even Sundays.
---
Vehicle Unlock & Key Retrieval Calgary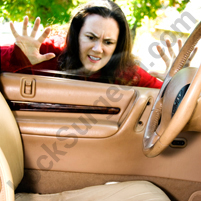 Fast, mobile locksmith vehicle open-up service Calgary can unlock cars, trucks, homes and offices. Vehicle unlock service always mobile and ready to come and unlock your keys from cars, trucks, homes or offices. Including key retrieval on weekends, weekday evenings, after hours. Just like AMA/Alberta Motor Association, Lock Surgeon's Calgary Locksmiths respond to vehicle lock-outs by responding with a mobile car and truck open-up locksmith service to get your keys out of your car or truck or unlock your home or office door. Tow-trucks have been known to be called to retrieve keys, unlock cars or trucks, however, a professional lock opening service technician has been trained and specializes in unlocking cars, opening trucks and gaining access to locked doors.
All lock rescue and key extractions can be provided by Lock Surgeon's Calgary professional locksmith lockout service provider. Your truck or car will be opened quickly. Need lost keys replaced, or locks repaired? Our Calgary mobile locksmith service trucks are stocked and ready to repair or rekey your locks. Lock Surgeon's Calgary locksmith service is your source for car, truck, home or business unlock needs. Lock Surgeon Calgary opens locks fast. Keys lost? Need new keys? Lock Surgeon Calgary can do that too! Lock Surgeon mobile shop service can make keys to most makes and models.
Business & Commercial Door Lock Open Ups Calgary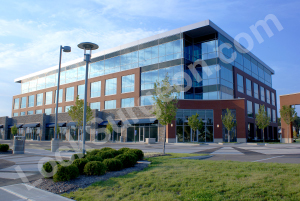 Door locks can be opened or unlocked by Lock Surgeon's Calgary trained door open-up locksmiths. Lock Surgeon's mobile door open-up and door unlock service providers can come to Calgary your home or business to open up the locked door.
Lock Surgeon's Calgary service trucks are stocked with a variety of product and service solutions that will have your lock open and repaired in no time at all. If it's lock and door open-ups it's got to be Lock Surgeon Calgary lock open-up team.
Residential, Home & Apartment Door Lock Open Ups Calgary
If you have lost or forgotten the keys to your Calgary home, apartment or other residential dwelling, Lock Surgeon's Calgary team of professional service providers will unlock your building and even make a replacement key right at your door. Need help late at night, evenings, Saturdays or Sundays? Our Calgary mobile locksmith will come to your home, business or apartment and take care of your emergency door unlock or open-up service needs.
Lock Surgeon's Calgary locksmith service trucks carry the locksmith tools to get into your home or apartment door lock and the replacement handles and deadbolts needed to secure your door. If it's a door lock open up you need, Lock Surgeon's mobile locksmith door lock open-up experts to help.
---
Residential & Commercial Door Lock Opening Calgary
Opening up your Calgary locked home or business
door lock
Many times our clients get locked out of their residence, apartment, office or commercial building and we have to come and let them in. We've got a set of tools specifically designed for locksmiths to open up door Calgary locks. We see that type of thing in a James Bond movie but it takes a lot of talent to get in and sometimes we have to drill out the door lock because it can't be picked open. Our best bet is to always pick the lock open and our technicians are going to do their best and 90% of the time that door lock is going to be picked open, there is the odd time that it won't but door lock picking is always the best senario.
---
Opening Locked Cars, Trucks & Semi's in Calgary
Getting keys out of an Calgary locked car or truck
Quite often we have to go to a clients vehicle a car or truck and sometimes even Semi's to open them up and get keys out of them. We have manuals that help us choose the right vehicle open-up tools. Lock Surgeon's Calgary Locksmiths do car open-ups on a daily basis. Lock Surgeon's Calgary car opening locksmiths have the car opening tools to get your vehicle opened up quickly.
---
Calgary and area mobile locksmith service for vehicle and home door open-ups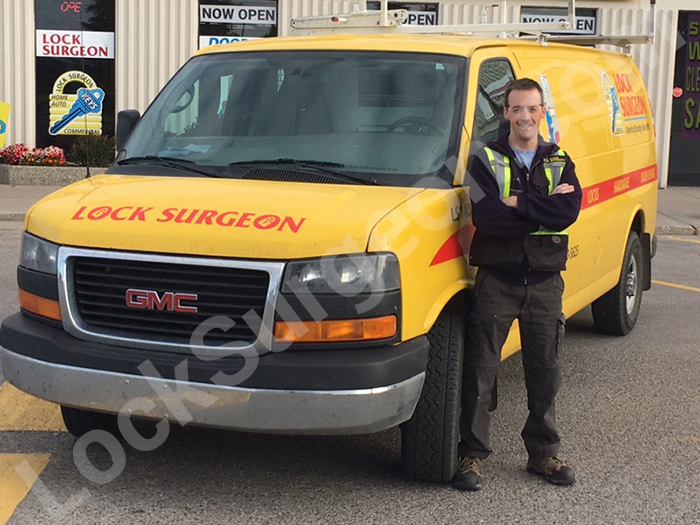 Phil
Phillip works as a mobile Locksmith Service Provider in Calgary. He has completed Lock Surgeon's in-store 3 month training period and 2 months of mobile service training. Phillip is now registered in the Locksmith apprenticeship program. He is capable and competent in opening cars, trucks and home and business locks as well as a variety of other locksmith related tasks. Phillip also holds a journeyman electrician certificate, his past use of tools and his electrical experience blends well with our mobile locksmith challenges.
---
Mobile Car Truck Home Open Up Locksmith Services provided to Calgary and area:
Northeast Calgary, Northwest Calgary, Southeast Calgary, Southwest Calgary, Rocky Ridge, Arbour Lake, Edgemont, Huntington Hills, Taradale, Springbank Hill, Altadore, Forest Lawn - Forest Heights, Acadia, Lake Bonavista, Shawnessy, Midnapore, McKenzie Town and surrounding areas.
Also providing mobile lock open-up service to surrounding areas of Calgary:
Rocky View County, Wheatland County, Foothills County
---
Lock Surgeon Car Truck Home Open Up Locksmith Calgary Service Centre Shops
Calgary Car Truck Home Open Up store location: Unit D, 2020 32 Ave NE, Calgary, Alberta, T2E 9A7
Find us in Calgary:
Located South-side of 32 Ave, East of the Deerfoot Trail, West of Barlow Trail, South of Calgary International Airport.
Unit D, 2020 32 Avenue NE, Calgary, Alberta, T2E 9A7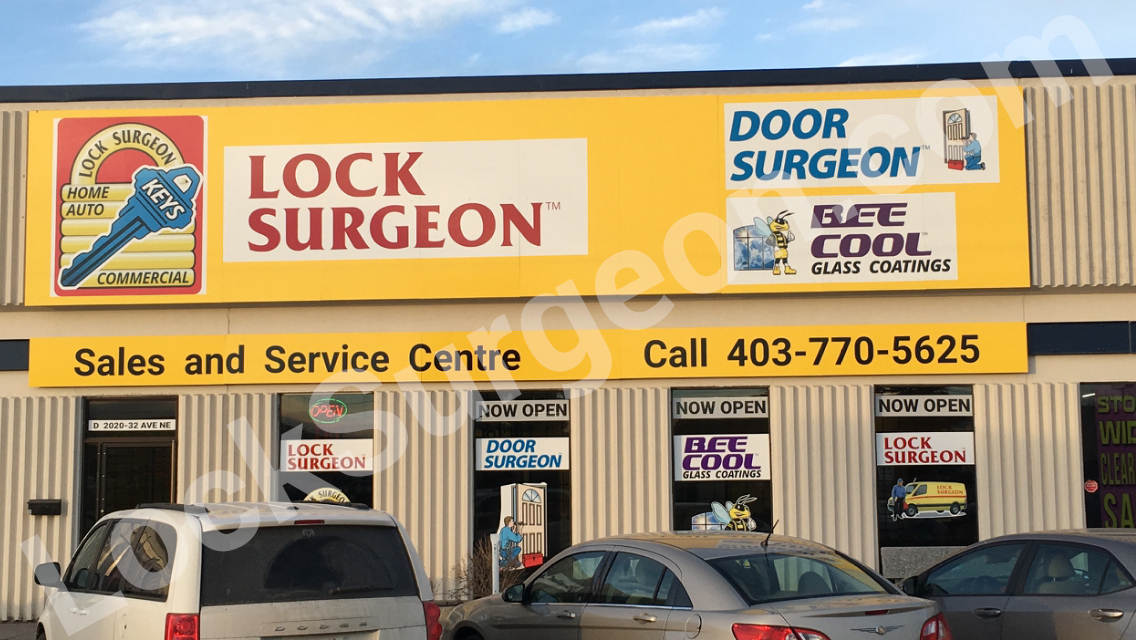 ---
Calgary Locksmith Sales and Service Centre Parts Counter
Unit D, 2020 32 Avenue NE, Calgary, Alberta, T2E 9A7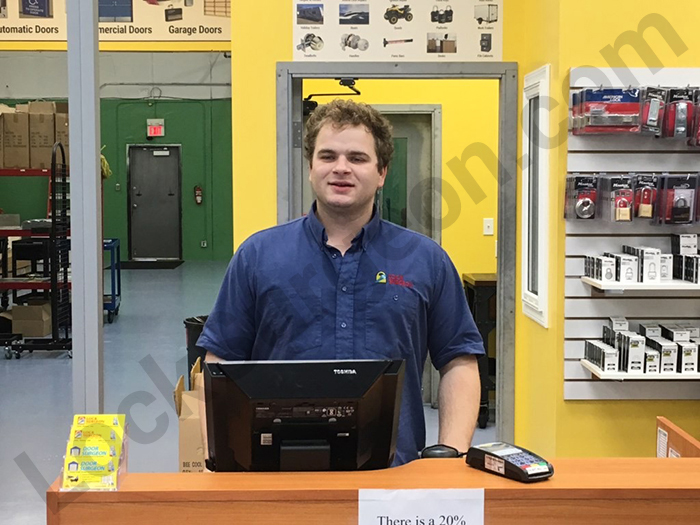 Derrick
Apprentice locksmith with over 3yrs experience, has worked in a shop environment and has also provided on-site locksmith solutions. Derrick is now registered in his second year in the Locksmith apprenticeship program. Derrick is currently the lead service provider for Lock Surgeon's Calgary shop location. He is responsible to meet customers needs as well as maintaining the store inventory, tools and cleanliness. It's truly a pleasure to have Derrick work with our Locksmith team. Derrick works under the supervision of a journeyman locksmith and has a number of coworkers to call on for a variety of lock, door, safe and security issues.
---
WARRANTY
Sometimes Things Happen
No one likes it when things go wrong, no one more than us, but if it does check out our Warranty
---
A World of Security™
Home of the Giant Padlock!
---